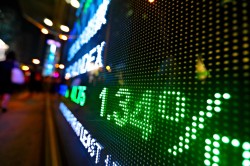 Rise Gold Corp (OTCMKTS:RYES) CEO Benjamin Mossman acquired 714,286 shares of the stock in a transaction dated Wednesday, July 3rd. The stock was acquired at an average price of $0.07 per share, for a total transaction of $50,000.02. The purchase was disclosed in a legal filing with the Securities & Exchange Commission, which can be accessed through the SEC website.
Shares of Rise Gold stock remained flat at $$0.05 during trading hours on Friday. The stock had a trading volume of 56,200 shares, compared to its average volume of 96,832. Rise Gold Corp has a fifty-two week low of $0.04 and a fifty-two week high of $0.10. The firm has a 50-day simple moving average of $0.05.
About Rise Gold
Rise Gold Corp., an exploration stage mining company, focuses on the acquisition of mineral properties. It primarily holds interest in the Idaho-Maryland Gold Mine located in California, the United States. The company was formerly known as Rise Resources Inc and changed its name to Rise Gold Corp. in April 2017.
Further Reading: 52-Week High/Low Prices For Stock Selection
Receive News & Ratings for Rise Gold Daily - Enter your email address below to receive a concise daily summary of the latest news and analysts' ratings for Rise Gold and related companies with MarketBeat.com's FREE daily email newsletter.