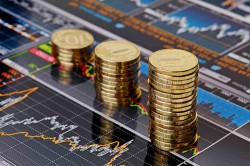 Equities researchers at BMO Capital Markets began coverage on shares of Leagold Mining (OTCMKTS:LMCNF) in a research note issued to investors on Tuesday, The Fly reports. The firm set an "outperform" rating on the stock.
Leagold Mining stock traded up $0.01 during midday trading on Tuesday, hitting $1.78. The company's stock had a trading volume of 512,500 shares, compared to its average volume of 81,290. Leagold Mining has a 1-year low of $0.95 and a 1-year high of $1.83.
Leagold Mining Company Profile
Leagold Mining Corporation engages in the acquisition of gold mining properties and other development projects in Latin America. It holds interest in the Los Filos Mine located in Guerrero State, Mexico; and in the RDM, Fazenda, and Pilar mines in Brazil. The company was formerly known as HTI Ventures Corp.
Recommended Story: What is the QQQ ETF?

Receive News & Ratings for Leagold Mining Daily - Enter your email address below to receive a concise daily summary of the latest news and analysts' ratings for Leagold Mining and related companies with MarketBeat.com's FREE daily email newsletter.