ReneSola (NYSE:SOL) will be releasing its earnings data before the market opens on Monday, September 16th. Analysts expect ReneSola to post earnings of $0.02 per share for the quarter. ReneSola has set its FY 2019 guidance at EPS and its Q2 2019 guidance at EPS.
ReneSola (NYSE:SOL) last issued its earnings results on Thursday, June 27th. The semiconductor company reported ($0.14) earnings per share (EPS) for the quarter, missing the Zacks' consensus estimate of ($0.11) by ($0.03). The firm had revenue of $13.06 million for the quarter, compared to the consensus estimate of $8.70 million. On average, analysts expect ReneSola to post $0 EPS for the current fiscal year and $0 EPS for the next fiscal year.
Shares of SOL stock opened at $1.01 on Monday. The company has a debt-to-equity ratio of 0.38, a quick ratio of 0.81 and a current ratio of 0.81. The firm's 50-day moving average is $1.00 and its 200-day moving average is $1.34. The stock has a market cap of $40.01 million, a price-to-earnings ratio of 101.00 and a beta of 1.91. ReneSola has a 52-week low of $0.86 and a 52-week high of $2.30.
A number of brokerages recently commented on SOL. Zacks Investment Research lowered shares of ReneSola from a "hold" rating to a "sell" rating and set a $1.00 price target on the stock. in a research note on Monday, August 19th. Roth Capital reiterated a "neutral" rating on shares of ReneSola in a research note on Thursday, June 27th. Finally, ValuEngine upgraded shares of ReneSola from a "hold" rating to a "buy" rating in a research note on Tuesday, July 2nd.
ReneSola Company Profile
ReneSola Ltd, through its subsidiaries, develops, builds, operates, and sells solar power projects. It operates through three segments: solar power project development, EPC services, and electricity revenue generation. The company also develops community solar gardens; and sells projects rights. In addition, its engineering, and procurement and construction business includes engineering design, procurement of solar modules, balance-of-system and other components, and construction contracting and management services.
See Also: Growth Stocks, What They Are, What They Are Not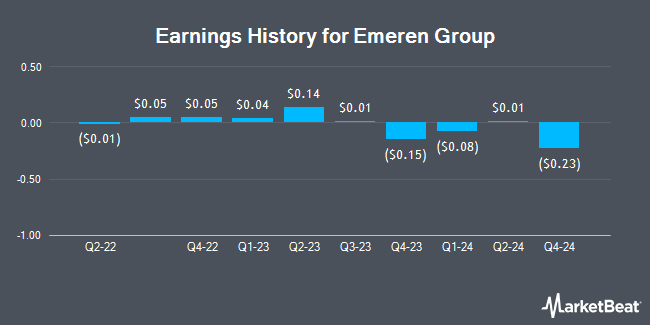 Receive News & Ratings for ReneSola Daily - Enter your email address below to receive a concise daily summary of the latest news and analysts' ratings for ReneSola and related companies with MarketBeat.com's FREE daily email newsletter.