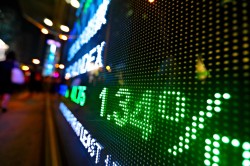 Acorn International, Inc. (NYSE:ATV) declared a — dividend on Wednesday, September 11th, Wall Street Journal reports. Stockholders of record on Friday, September 20th will be given a dividend of 0.25 per share on Friday, September 27th. The ex-dividend date of this dividend is Thursday, September 19th.
Shares of NYSE:ATV traded up $0.80 during mid-day trading on Wednesday, reaching $19.55. The company had a trading volume of 5,700 shares, compared to its average volume of 2,919. The company's 50-day moving average price is $17.05 and its 200-day moving average price is $23.78. Acorn International has a one year low of $15.68 and a one year high of $33.63.
About Acorn International
Acorn International, Inc, an integrated multi-platform marketing company, develops, promotes, and sells products in the People's Republic of China. It operates through two segments, Integrated Direct Sales and Nationwide Distribution Network. The company, through its direct sales business platform, markets and sells products directly to consumers through its outbound marketing platform and Internet sales platform.
Recommended Story: How to interpret Moving Average Convergence Divergence (MACD)
Receive News & Ratings for Acorn International Daily - Enter your email address below to receive a concise daily summary of the latest news and analysts' ratings for Acorn International and related companies with MarketBeat.com's FREE daily email newsletter.