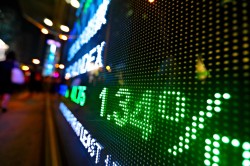 Permex Petroleum (CNSX:OIL) had its target price reduced by stock analysts at Fundamental Research from $0.65 to $0.50 in a report released on Thursday, September 5th. The firm currently has a "buy" rating on the stock.
The analysts wrote, "Fundamental Research Corp has issued a report entitled "Permex Petroleum Corporation (CSE: OIL) – Delays in Financing Impacts Production" and dated September 5, 2019. The full report is now at www.researchfrc.com.
Key Highlights
 Permex Petroleum Corporation's ("company", Permex") Q3-FY2019 (quarter ended June 30, 2019) net production was 74 boepd (our estimate was 102 boepd net), down 12% QoQ. The company was unable to complete additional wells in the quarter due to lack of capital.

 Despite the drop in production, revenues increased 9% QoQ to $0.42 million in Q3-FY2019, due to higher oil prices.

 General and Administrative (G&A) expenses were up only 2% QoQ to $0.25 million in Q3-FY2019, and were significantly lower than our estimate.

 Net losses in Q3-FY2019 were $0.11 million (EPS: -$0.00) versus Q2-FY2019's net loss of $0.15 million (EPS: -$0.00).

 At the end of Q3-FY2019, the company had just $20k in cash. Working capital was -$0.69 million, with no debt.

 Production growth is entirely dependent on the company's ability to raise capital. As a result of the delays in financing, we are lowering our Q4-FY2019 production estimate from 127 boepd (net) to 75 boepd (net).

 A significant reduction in our operating cost estimates more than offset our lower revenue/production forecasts. Our FY2019 net loss forecast has been revised from $1.32 million (EPS: -$0.03) to $0.81 million (EPS: -$0.02).
Join us at the Extraordinary Future conference and get a glimpse into the future through innovation. Use the link below to enjoy 20% off admission, but you must register early to take advantage of this offer:
https://cambridgehouse.com/register/79/start?promo=XF20
A look into cannabis legalization in Pennsylvania

https://www.eventbrite.com/e/in-the-weeds-with-the-caucus-a-look-at-marijuana-legalization-in-pa-tickets-59966786272
*FRC provides issuer paid coverage; read all the disclaimers at the back of all our reports

"
Shares of CNSX OIL traded down $0.01 during mid-day trading on Thursday, hitting $0.05. The company's stock had a trading volume of 168,501 shares. The company has a 50 day simple moving average of $0.08 and a two-hundred day simple moving average of $0.13.
Permex Petroleum Company Profile
Permex Petroleum Corporation engages in the acquisition, development, and production of oil and gas properties in the United States. The company holds interests in the Pittcock North property that covers an area of 320 acres, as well as the Pittcock South property that covers an area of 498 acres located on the Eastern Shelf of the Midland Basin; Mary Bullard property that covers an area of 241 acres located in Stonewall County; McMurtry property covering an area of 530 net acres located in Young County; Loving property, which covers an area of 980 net acres located on the boundary between Jack and Young Counties in Texas; and Peavy property that covers an areas of 160 acres located in Young County, Texas.
Recommended Story: What does an outperform rating mean?
Receive News & Ratings for Permex Petroleum Daily - Enter your email address below to receive a concise daily summary of the latest news and analysts' ratings for Permex Petroleum and related companies with MarketBeat.com's FREE daily email newsletter.