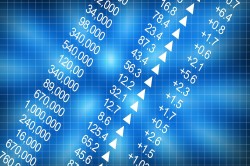 Silvergate Capital (SI) is planning to raise $52 million in an initial public offering (IPO) on Thursday, November 7th, IPO Scoop reports. The company will be issuing 3,700,000 shares at a price of $13.00-$15.00 per share.
In the last year, Silvergate Capital generated $79.8 million in revenue and $28.9 million in net income. Silvergate Capital has a market-cap of $249.2 million.
Barclays and Keefe, Bruyette & Woods (A Stifel Company) acted as the underwriters for the IPO.
Silvergate Capital provided the following description of their company for its IPO: " Silvergate Capital Corporation is the holding company for our wholly-owned subsidiary, Silvergate Bank, which we believe is the leading provider of innovative financial infrastructure solutions and services to participants in the nascent and expanding digital currency industry. As a result of this leadership position, the majority of our funding comes from noninterest bearing deposits associated with clients in the digital currency industry. ".
Silvergate Capital was founded in 1989 and has 209 employees. The company is located at 4250 Executive Square, Suite 300, La Jolla, CA 92037, US and can be reached via phone at (858) 362-6300 or on the web at http://www.silvergatebank.com.
Receive News & Ratings for Silvergate Capital Daily - Enter your email address below to receive a concise daily summary of the latest news and analysts' ratings for Silvergate Capital and related companies with MarketBeat.com's FREE daily email newsletter.