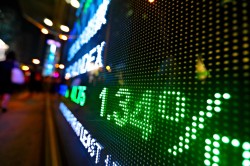 Hennessy Advisors Inc (NASDAQ:HNNA) declared a quarterly dividend on Wednesday, October 30th, Zacks reports. Stockholders of record on Tuesday, November 12th will be paid a dividend of 0.138 per share by the asset manager on Tuesday, December 3rd. This represents a $0.55 annualized dividend and a dividend yield of 4.42%. The ex-dividend date is Friday, November 8th.
Shares of NASDAQ HNNA traded up $0.74 during trading on Wednesday, hitting $12.50. 11,700 shares of the company traded hands, compared to its average volume of 10,263. The business's fifty day moving average is $10.94 and its 200 day moving average is $10.02. Hennessy Advisors has a fifty-two week low of $9.00 and a fifty-two week high of $12.88. The firm has a market capitalization of $86.31 million, a price-to-earnings ratio of 7.38 and a beta of 0.89. The company has a debt-to-equity ratio of 0.19, a quick ratio of 2.95 and a current ratio of 2.95.
Hennessy Advisors (NASDAQ:HNNA) last posted its earnings results on Wednesday, August 7th. The asset manager reported $0.34 earnings per share for the quarter, missing the Zacks' consensus estimate of $0.55 by ($0.21). Hennessy Advisors had a return on equity of 16.61% and a net margin of 26.84%. The business had revenue of $10.44 million during the quarter.
In other news, COO Teresa M. Nilsen sold 2,500 shares of the stock in a transaction that occurred on Wednesday, September 18th. The shares were sold at an average price of $10.20, for a total transaction of $25,500.00. Following the completion of the transaction, the chief operating officer now directly owns 150,667 shares of the company's stock, valued at approximately $1,536,803.40. The transaction was disclosed in a legal filing with the Securities & Exchange Commission, which can be accessed through this hyperlink. Corporate insiders own 40.73% of the company's stock.
About Hennessy Advisors
Hennessy Advisors, Inc is publicly owned investment manager. It provides its services to Hennessy Funds and investment companies. The firm launches and manages equity, fixed income, and balanced mutual funds. It invests in the public equity and fixed income markets across the globe. The firm primarily invests in growth stocks of companies.
Featured Story: Rule of 72
Receive News & Ratings for Hennessy Advisors Daily - Enter your email address below to receive a concise daily summary of the latest news and analysts' ratings for Hennessy Advisors and related companies with MarketBeat.com's FREE daily email newsletter.