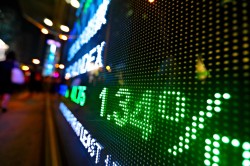 Creative Planning lessened its stake in shares of United States Antimony Co. (NYSEAMERICAN:UAMY) by 8.8% during the 3rd quarter, according to the company in its most recent filing with the Securities and Exchange Commission. The fund owned 7,405,101 shares of the basic materials company's stock after selling 713,628 shares during the period. Creative Planning owned approximately 10.77% of United States Antimony worth $4,140,000 at the end of the most recent reporting period.
Shares of UAMY stock traded up $0.03 during trading hours on Friday, hitting $0.46. The company's stock had a trading volume of 5,125 shares, compared to its average volume of 41,074. United States Antimony Co. has a 12-month low of $0.41 and a 12-month high of $0.80.
United States Antimony (NYSEAMERICAN:UAMY) last released its quarterly earnings data on Wednesday, August 14th. The basic materials company reported ($0.01) EPS for the quarter. The firm had revenue of $2.27 million for the quarter.
United States Antimony Profile
United States Antimony Corporation produces and sells antimony, silver, gold, and zeolite products in the United States. The company's Antimony division offers antimony oxide that is primarily used in conjunction with a halogen to form a synergistic flame retardant system for plastics, rubber, fiberglass, textile goods, paints, coatings, and paper.
Further Reading: Intrinsic Value
Receive News & Ratings for United States Antimony Daily - Enter your email address below to receive a concise daily summary of the latest news and analysts' ratings for United States Antimony and related companies with MarketBeat.com's FREE daily email newsletter.