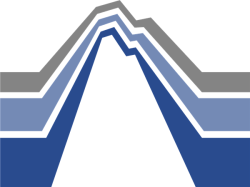 Paramount Resources (OTCMKTS:PRMRF)'s stock had its "buy" rating reaffirmed by equities researchers at Raymond James in a note issued to investors on Friday, AnalystRatings.com reports. They currently have a $8.00 price objective on the stock. Raymond James' price objective would suggest a potential upside of 69.07% from the company's current price.
A number of other research analysts have also recently commented on PRMRF. CIBC reaffirmed a "hold" rating and set a $6.50 target price on shares of Paramount Resources in a research note on Tuesday, October 15th. Credit Suisse Group started coverage on Paramount Resources in a research note on Monday, July 15th. They set an "underperform" rating on the stock. Finally, ValuEngine raised Paramount Resources from a "sell" rating to a "hold" rating in a research note on Wednesday, October 2nd. Two investment analysts have rated the stock with a sell rating, eight have given a hold rating and one has assigned a buy rating to the stock. Paramount Resources has a consensus rating of "Hold" and a consensus price target of $7.25.
OTCMKTS PRMRF traded up $0.73 on Friday, hitting $4.73. 59,900 shares of the company traded hands, compared to its average volume of 2,036. The business's 50 day moving average price is $4.39 and its 200-day moving average price is $5.12. Paramount Resources has a 52-week low of $3.63 and a 52-week high of $7.42. The company has a debt-to-equity ratio of 0.45, a current ratio of 1.32 and a quick ratio of 1.32.
Paramount Resources (OTCMKTS:PRMRF) last released its earnings results on Thursday, August 8th. The company reported ($0.70) EPS for the quarter. The business had revenue of $163.11 million for the quarter. Paramount Resources had a negative net margin of 42.44% and a negative return on equity of 7.07%.
About Paramount Resources
Paramount Resources Ltd., an independent energy company, explores for, develops, produces, and markets natural gas, crude oil, and natural gas liquids in Canada. Its principal properties are the Montney and Duvernay developments covering approximately 3.0 million net acres located in Alberta and British Columbia.
Read More: Intrinsic Value and Stock Selection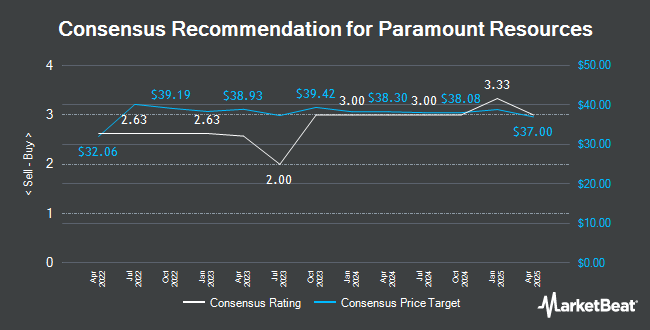 Receive News & Ratings for Paramount Resources Daily - Enter your email address below to receive a concise daily summary of the latest news and analysts' ratings for Paramount Resources and related companies with MarketBeat.com's FREE daily email newsletter.