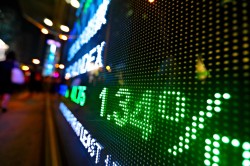 DIRTT Environmental (NASDAQ:DRTT) issued its quarterly earnings results on Thursday. The company reported $0.07 EPS for the quarter, beating analysts' consensus estimates of $0.05 by $0.02, Fidelity Earnings reports. The firm had revenue of $65.39 million for the quarter.
Shares of NASDAQ DRTT traded down $1.45 during trading on Friday, reaching $3.15. 311,900 shares of the stock traded hands, compared to its average volume of 37,457. DIRTT Environmental has a 52-week low of $3.11 and a 52-week high of $4.96.
Separately, Craig Hallum assumed coverage on DIRTT Environmental in a research report on Thursday, October 10th. They set a "buy" rating and a $8.00 price target on the stock.
About DIRTT Environmental
DIRTT Environmental Solutions Ltd. engages in the manufacture of customized interiors. It produces its products by using three dimensional design, configuration and manufacturing software, and in-house manufacturing of its prefabricated interior construction solutions. The company was founded by Geoff Gosling, Barrie Loberg, Kristin Moore, and Mogens F.
Featured Article: Bear Market – How and Why They Occur
Receive News & Ratings for DIRTT Environmental Daily - Enter your email address below to receive a concise daily summary of the latest news and analysts' ratings for DIRTT Environmental and related companies with MarketBeat.com's FREE daily email newsletter.