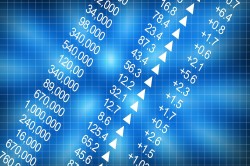 Alussa Energy Acquisition (ALUSU) plans to raise $225 million in an initial public offering (IPO) on Tuesday, November 26th, IPO Scoop reports. The company plans to issue 22,500,000 shares at a price of $10.00 per share.
The company has a market-cap of $281.3 million.
BTIG served as the underwriter for the IPO.
Alussa Energy Acquisition provided the following description of their company for its IPO: " While we may pursue an acquisition opportunity in any industry or sector, we intend to focus on businesses that complement our management team's expertise in the production, operation and development of crude oil and natural gas wells and related infrastructure, and to capitalize on the ability of our management team to source, screen, evaluate, negotiate, structure, close and manage acquisitions of energy assets or businesses globally. We will seek to acquire one or more businesses with an aggregate enterprise value of approximately $500 million to $1 billion. ".
Alussa Energy Acquisition was founded in 2019 and has 0 employees. The company is located at PO Box 500, 71 Fort Street, Grand Cayman KY1-1106, Cayman Islands and can be reached via phone at +1345 949 4900.
Receive News & Ratings for Alussa Energy Acquisition Daily - Enter your email address below to receive a concise daily summary of the latest news and analysts' ratings for Alussa Energy Acquisition and related companies with MarketBeat.com's FREE daily email newsletter.