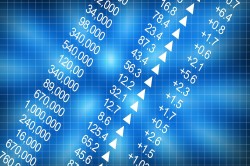 LIV Capital Acquisition (LIVKU) expects to raise $60 million in an IPO on Tuesday, December 10th, IPO Scoop reports. The company will be issuing 6,000,000 shares at $10.00 per share.
The company has a market cap of $75.6 million.
EarlyBirdCapital acted as the underwriter for the IPO.
LIV Capital Acquisition provided the following description of their company for its IPO: " While we may pursue a business combination target in any business, industry or geographical location, we intend to focus our search on Mexican target businesses (or non-Mexican target businesses with a significant presence in Mexico). We intend to identify and acquire a business that could benefit from leveraging our extensive operational, capital markets and investment management experience in the Mexican and Latin American markets and that presents the potential for an attractive risk-adjusted return profile under our management. ".
LIV Capital Acquisition was founded in 2019 and has 2 employees. The company is located at Pedregal No. 24, Piso 6-601 Col. Molino del Rey México, CDMX, C.P. 11040 and can be reached via phone at +52 55 1100 2470.
Receive News & Ratings for LIV Capital Acquisition Daily - Enter your email address below to receive a concise daily summary of the latest news and analysts' ratings for LIV Capital Acquisition and related companies with MarketBeat.com's FREE daily email newsletter.