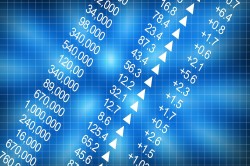 LIZHI (LIZI) is planning to raise $49 million in an initial public offering on Friday, January 17th, IPO Scoop reports. The company plans to issue 4,100,000 shares at a price of $11.00-$13.00 per share.
In the last year, LIZHI generated $151.9 million in revenue and had a net loss of $119.1 million. The company has a market-cap of $548.8 million.
Citigroup served as the underwriter for the IPO and Haitong International, AMTD, Needham, Tiger Brokers, China Merchants Securities (HK), Valuable Capital and Prime Number Capital were co-managers.
LIZHI provided the following description of their company for its IPO: "Our mission is to enable everyone to showcase vocal talent. Driven by this, we have transformed the audio industry to create Lizhi, a mobile app for everyone to create, store, share, discover and enjoy audio, and interact through it. Over 100 years ago, radio was invented to connect the world through human voices. Its massive reach, seamless transmission, and ubiquitous presence have changed and enriched everyone's life. Fifteen years ago, the rapid development of internet gave rise to podcasts, attracting a younger audience and nurturing audio hosts of the future. We are the largest online UGC audio community in China as of September 30, 2019 according to iResearch. We are also the largest interactive audio entertainment platform and the second largest online audio platform in China in terms of average total MAUs for the nine months ended September 30, 2019 according to the same source. According to iResearch, our MAU market share in the interactive audio entertainment market and online audio market was 70.7% and 18.4%, respectively, for the nine months ended September 30, 2019. ".
LIZHI was founded in 2010 and has 620 employees. The company is located at Yangcheng Creative Industry Zone, No. 309 Middle Huangpu Avenue, Tianhe District, Guangzhou 510655, People's Republic of China and can be reached via phone at +86 20 8381-8791 or on the web at http://www.lizhi.fm.
Receive News & Ratings for LIZHI Daily - Enter your email address below to receive a concise daily summary of the latest news and analysts' ratings for LIZHI and related companies with MarketBeat.com's FREE daily email newsletter.