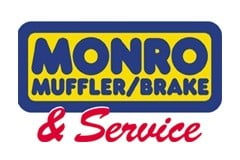 Monro, Inc. (NASDAQ:MNRO – Get Rating) declared a quarterly dividend on Tuesday, November 22nd, Zacks reports. Investors of record on Tuesday, December 6th will be given a dividend of 0.28 per share by the auto parts company on Tuesday, December 20th. This represents a $1.12 annualized dividend and a yield of 2.45%. The ex-dividend date is Monday, December 5th.
Monro has raised its dividend by an average of 7.9% per year over the last three years and has raised its dividend every year for the last 15 years. Monro has a dividend payout ratio of 69.1% indicating that its dividend is sufficiently covered by earnings. Analysts expect Monro to earn $2.05 per share next year, which means the company should continue to be able to cover its $1.12 annual dividend with an expected future payout ratio of 54.6%.
Monro Stock Down 1.1 %
Shares of NASDAQ MNRO opened at $45.78 on Thursday. The business has a 50-day moving average of $45.64 and a two-hundred day moving average of $46.08. The company has a market capitalization of $1.44 billion, a price-to-earnings ratio of 30.52, a price-to-earnings-growth ratio of 1.89 and a beta of 1.05. Monro has a 1 year low of $37.49 and a 1 year high of $61.95. The company has a debt-to-equity ratio of 0.62, a current ratio of 0.63 and a quick ratio of 0.27.
Analyst Ratings Changes
Separately,
StockNews.com
started coverage on Monro in a research note on Wednesday, October 12th. They set a "hold" rating for the company.
Insider Activity at Monro
In related news, Director John L. Auerbach sold 2,195 shares of the business's stock in a transaction on Monday, October 31st. The shares were sold at an average price of $47.47, for a total value of $104,196.65. Following the completion of the sale, the director now directly owns 8,041 shares of the company's stock, valued at $381,706.27. The sale was disclosed in a filing with the SEC, which is available through this hyperlink. Insiders own 3.20% of the company's stock.
Institutional Inflows and Outflows
A number of hedge funds have recently added to or reduced their stakes in the company. FMR LLC boosted its holdings in shares of Monro by 22.9% in the second quarter. FMR LLC now owns 1,164 shares of the auto parts company's stock valued at $49,000 after acquiring an additional 217 shares during the period. Point72 Hong Kong Ltd acquired a new stake in Monro during the 1st quarter worth $70,000. Captrust Financial Advisors grew its position in Monro by 130.3% during the 1st quarter. Captrust Financial Advisors now owns 1,785 shares of the auto parts company's stock worth $79,000 after purchasing an additional 1,010 shares during the last quarter. Tower Research Capital LLC TRC increased its stake in Monro by 279.5% in the third quarter. Tower Research Capital LLC TRC now owns 3,423 shares of the auto parts company's stock valued at $149,000 after purchasing an additional 2,521 shares during the period. Finally, Prelude Capital Management LLC purchased a new stake in shares of Monro in the first quarter valued at about $214,000.
About Monro
Monro, Inc provides automotive undercar repair, and tire sales and services in the United States. It offers replacement tires and tire related services; routine maintenance services on passenger cars, light trucks, and vans; products and services for brakes; mufflers and exhaust systems; and steering, drive train, suspension, and wheel alignment.
See Also
Receive News & Ratings for Monro Daily - Enter your email address below to receive a concise daily summary of the latest news and analysts' ratings for Monro and related companies with MarketBeat.com's FREE daily email newsletter.