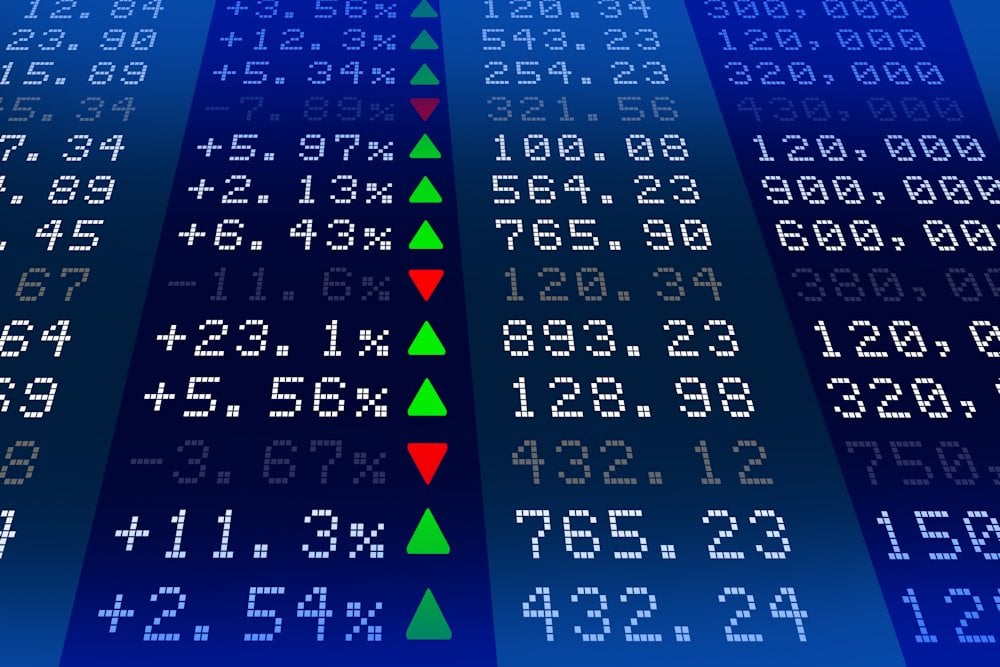 Atlas Lithium Corp. (ATLX) expects to raise $6 million in an initial public offering (IPO) on Tuesday, January 10th, IPO Scoop reports. The company will issue 700,000 shares at a price of $8.00-$10.00 per share.
In the last 12 months, Atlas Lithium Corp. generated $10,000 in revenue and had a net loss of $4 million. Atlas Lithium Corp. has a market cap of $77 million.
EF Hutton acted as the underwriter for the IPO.
Atlas Lithium Corp. provided the following description of their company for its IPO: "(Note: This is NOT an IPO. This is a NASDAQ uplisting from the OTC Market. On Nov. 15, 2022, the last reported sale price for our common stock was $13.125 per share, reflecting an expected common stock reverse split at a ratio of 1-for-750 to be effected prior to the closing of the Underwritten Offering.)  Atlas Lithium Corp., formerly known as Brazil Minerals, is a U.S. mineral exploration and mining company with lithium projects and properties in other critical battery metals to power the Green Energy Revolution – nickel, rare earths, graphite and titanium. (Incorporated in Nevada) Our current focus is on developing our hard-rock lithium project located in Minas Gerais state in Brazil at a well-known premier pegmatitic district in Brazil. We intend to produce and sell lithium concentrate, a key ingredient for battery supply chain. Lithium is essential for batteries in electric vehicles and demand is expected to outstrip supply. As reported in our Form 10-Q for the period ended September 30, 2022, we have been approached, in an unsolicited manner, by two large companies seeking to secure lithium supply. Recently, one of such companies has provided us with a preliminary, written non-binding proposal for the right to acquire, at a reasonable discount to the then prevailing market prices, part of our planned production in exchange for providing capital towards the construction of our lithium concentration plant. There can be no assurance, however, that these discussions or proposals will result in any binding agreements. All of our mineral projects and properties are located in Brazil and, as of the date of this prospectus, our mineral rights portfolio for battery metals includes approximately 72,344 acres (293 km2) for lithium in 59 mineral rights, 54,950 acres for nickel (222 km2) in 15 mineral rights, 30,054 acres (122 km2) for rare earths in seven mineral rights, 22,050 acres (89 km2) for titanium in seven mineral rights, and 13,766 acres (56 km2) for graphite in three mineral rights. We believe that we hold the largest portfolio of lithium mineral exploration properties in Brazil, a premier and well-established jurisdiction for hard-rock lithium. We also believe that we are among the largest holders by size and breadth in exploration projects for other critical and battery metals among publicly traded companies. We are primarily focused on advancing and developing our hard-rock lithium project located in the state of Minas Gerais, Brazil, where some of our high-potential mineral rights are adjacent to or near large lithium deposits that belong to a competitor, a Nasdaq listed company. Our Minas Gerais Lithium Project is our largest endeavor and consists of 52 mineral rights spread over 56,078 acres (227 km2) and predominantly located within the Brazilian Eastern Pegmatitic Province which has been surveyed by the Brazilian Geological Survey and is known for the presence of hard rock formations known as pegmatites which contain lithium-bearing minerals such as spodumene and petalite. Generally, lithium derived from pegmatites is less costly to purify for uses in high technology applications than lithium obtained from brine. Such applications include the battery supply chain for electric vehicles ("EVs"), an area of expected high growth for the next several decades. We believe that we can materially increase our value by the acceleration of our exploratory work and quantification of our lithium mineralization. Our initial commercial goal is to be able to enter production of lithium-bearing concentrate, a product which is highly sought after in the battery supply chain for EVs. According to Benchmark Mineral Intelligence, demand for lithium-ion batteries is set to grow six-fold by 2032 as global automakers scale up production of EVs. And to meet the world's lithium requirements would require 74 new lithium mines with an average size of 45,000 tonnes by 2035. We also have 100%-ownership of early-stage projects and properties in other minerals that are needed in the battery supply chain and high technology applications such as nickel, rare earths, graphite, and titanium. Our goal is to become "the Mineral Resources Company for the Green Energy Revolution." We believe that the shift from fossil fuels to battery power will yield long-term opportunities for us not only in lithium but also in such other minerals. Additionally, we have 100%-ownership of several mining concessions for gold and diamonds. Historically, we have had revenues from mining and selling gold, diamonds, and industrial sand. Such endeavors have given us the critical management experience needed to take early-stage projects in Brazil from the exploration phase through successful licensing from regulators and to revenues.  As of the date of this prospectus, we also own 44.41% of the shares of common stock of Apollo Resources Corporation ("Apollo Resources"), a private company currently primarily focused on the development of its initial iron mine. As of the date of this prospectus, we also own approximately 24.22% of Jupiter Gold Corporation ("Jupiter Gold"), a company focused on the development of gold projects and of a quartzite mine, and whose common stock are quoted on the OTCQB under the symbol "JUPGF." The quartzite mine is expected to start operations in 2023. **Note: Revenue and net loss figures are for the 12 months that ended on Sept. 30, 2022. ".
Atlas Lithium Corp. was founded in 2011 and has 11 employees. The company is located at Rua Bahia, 2463 – Suite 205 Belo Horizonte, Minas Gerais 30.160-012, Brazil and can be reached via phone at +55-11-3956-1109 or on the web at https://www.atlas-lithium.com/.
Receive News & Ratings for Atlas Lithium Corp. Daily - Enter your email address below to receive a concise daily summary of the latest news and analysts' ratings for Atlas Lithium Corp. and related companies with MarketBeat.com's FREE daily email newsletter.