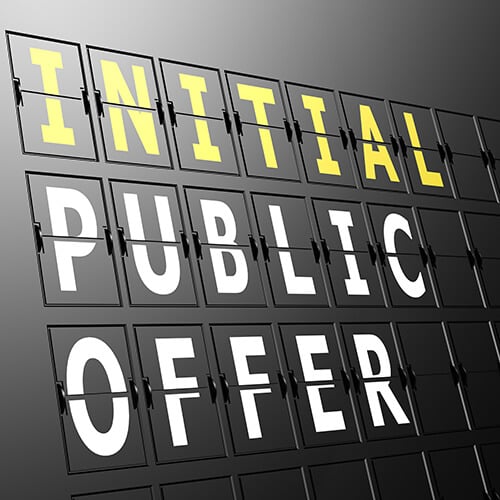 Elate Group, Inc. (ELGP) is planning to raise $8 million in an initial public offering on Friday, January 27th, IPO Scoop reports. The company plans to issue 1,333,334 shares at $5.25-$7.25 per share.
In the last 12 months, Elate Group, Inc. generated $4.9 million in revenue and $440,000 in net income. The company has a market-cap of $41.2 million.
Elate Group, Inc. provided the following description of their company for its IPO: "(Note: This is an IPO unit offering. On Nov. 1, 2022, Elate Group Inc. revised the terms of its unit IPO by redefining the units: Each unit now consists of one share of common stock and two warrants – each warrant to buy one share of common stock. The previous filing said each unit consisted of one share and one warrant. The proposed symbol for the stock is "ELGP" and the proposed symbol is "ELGPW" for the warrants. Elate Group has applied to list both the stock and the warrants on the NASDAQ. (On Nov. 1, 2022, Elate Group Inc. disclosed the terms of its unit IPO: Up to 1.33 million units (1,333,334 common units) at $5.25 to $7.25 per unit to raise $8.0 million.) Founded in 2013, we are a high-touch best-in-class moving and storage company providing domestic concierge services and international relocation solutions for residential, commercial and government clients in the United States and Canada. We are presently focused on seven metro markets along the East Coast of the U.S. – the metro areas in and around Boston, MA; Greenwich, CT; Southampton, NY; Woodcliff Lake, NJ; New York, NY; Philadelphia, PA and Washington, D.C. The current seven metro areas are primarily serviced from our current operation hub in Brooklyn, New York. Our near-term goals call for expansion into additional U.S. markets in the Western and Southern states. Cities under consideration for expansion include Austin, Texas, as well as Phoenix, Arizona and Los Angeles.  We currently operate with a fleet of 13 trucks and a professional relocation team of 27 full-time and 5 part-time employees.  We expect to expand our fleet by 13 to 15 trucks per year. We cater to customers who demand excellence and the utmost care and professionalism. We believe we have established a sterling brand by adhering to the highest standards when delivering complete end-to-end relocation and storage services. We especially pride ourselves in making relocations and storage convenient and stress-free for clients who demand superior service. Our comprehensive moving services include disassembly, packing, unpacking, re-setup, and temporary storage. It can involve ceiling and wall removal and reinstallation of artwork, lighting (e.g., chandeliers and sconces) and other fixtures, and audio-visual equipment (e.g., televisions and stereo equipment). We provide custom-build crating for the relocation or storage of high-value items, such as for fine art and furniture, musical instruments (e.g., pianos) and fragile items, that ensures their safety and protection. We also provide complete gym and playground equipment disassembly and reassembly, carpentry, furniture restoration and repair, professional cleaning at both origin and destination, and donation and disposal services. We offer express delivery within guaranteed timeframes for local, nationwide or cross-border (Canada) moves, which utilize the same truck and team at both origin and destination points. We also provide concierge/on-demand short and long-term storage services. Our specialty is residential high-end moving and storage for more affluent clientele seeking a white glove experience. We define high-end residential moves as those as involving houses or apartments valued in excess of $5 million. This has included relocations involving some of the most highly valued homes in the country owned by A-list celebrities, sports stars and government dignitaries. We have also provided moving and storage services for higher-end non-residential clients such as five-star hotels, including the Four Seasons Hotel in downtown Manhattan, The James Hotels and Trump International Hotel Management, and top government agencies, including the U.S. Social Security Administration and the U.S. Drug Enforcement Agency. We have also provided moving and storage services for the United Nations, the U.S. Military Academy at West Point, Sotheby's International Realty, Keller Williams Real Estate, Charles Schwab and UOVO, the premier provider of storage services for art and valued collections. *Note: Revenue and net income figures are for the 12 months that ended June 30, 2022. **Note: Elate Group filed a Certificate of Amendment to its Amended and Restated Certificate of Incorporation on Jan. 7, 2022, to effect a 1.5-to-2 reverse stock split (the "Reverse Stock Split") whereby every two (2) outstanding shares of Class A common stock or Class B common stock became one and one-half (1.5) outstanding shares of Class A common stock and Class B common stock, respectively. Following the Reverse Stock Split, Elate Group's common stock outstanding consisted of 3,750,000 shares of Class A common stock and 1,500,000 shares of Class B common stock. All per share amounts within these financial statements have been revised to reflect the reverse stock split.  (Note: On Sept. 22, 2022, Elate Moving Group updated its S-1/A, but it still did not set a price range for its IPO of 3.0 million units – each unit consisting of one share of common stock and one warrant to buy a share of stock. Elate Moving Group reported updated financial statements through June 30, 2022, in an S-1/A filing dated Aug. 19, 2022, but it did not disclose a price range for its IPO. In an S-1/A filing dated July 20, 2022, Elate Moving Group disclosed it will offer 3.0 million units in its IPO, but it did not disclose a price range. Elate Moving Group filed its F-1 on April 1, 2022; it filed confidentially on Oct. 28, 2021.) ".
Elate Group, Inc. was founded in 2013 and has 32 employees. The company is located at 305 Broadway, Floor 7, New York, NY 10007 and can be reached via phone at (212) 920-4450.
Receive News & Ratings for Elate Group Inc. Daily - Enter your email address below to receive a concise daily summary of the latest news and analysts' ratings for Elate Group Inc. and related companies with MarketBeat.com's FREE daily email newsletter.