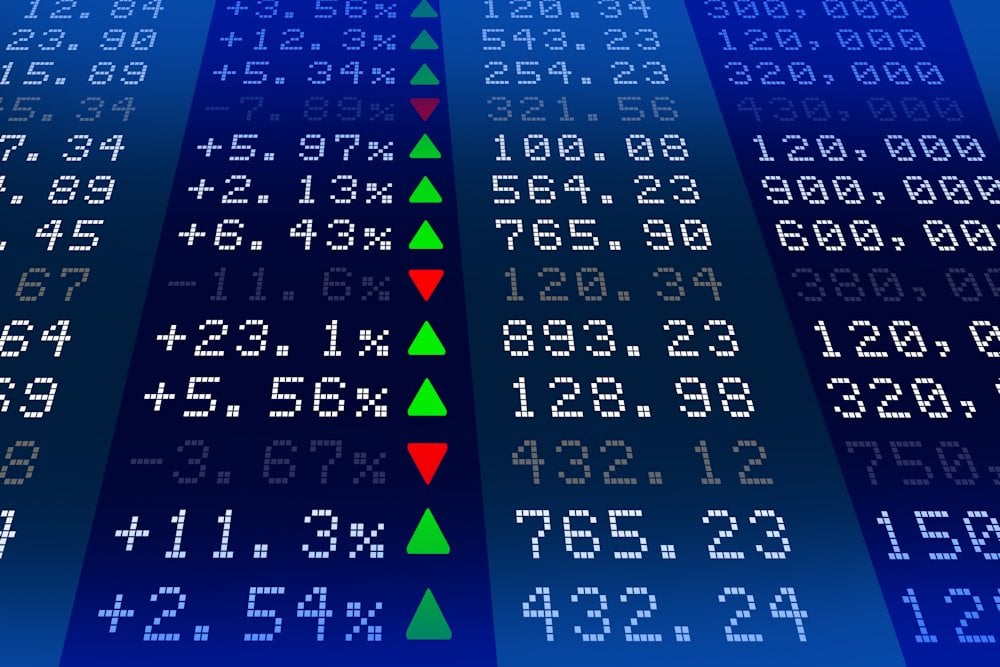 QuantaSing Group Limited (QSG) is planning to raise $41 million in an IPO on Friday, January 20th, IPO Scoop reports. The company plans to issue 3,300,000 shares at a price of $11.50-$13.50 per share.
In the last year, QuantaSing Group Limited generated $403.2 million in revenue and had a net loss of $13.7 million.
Citigroup and CICC served as the underwriters for the IPO and Tiger Brokers, CLSA and Univest Securities were co-managers.
QuantaSing Group Limited provided the following description of their company for its IPO: "QuantaSing Group Limited is a holding company incorporated in the Cayman Islands.  **Note: We carry out our business in China through our wholly-owned PRC subsidiary ("WFOE") and its contractual arrangements, commonly known as the VIE structure, with a variable interest entity (the "VIE") and its subsidiaries (collectively, the "affiliated entities") based in China. The VIE structure is used to provide investors with exposure to foreign investment in China-based companies where the PRC law restricts direct foreign investment in certain operating companies, such as certain value-added telecommunication services and other internet related business. Neither QuantaSing Group Limited nor our WFOE owns any equity interests in the affiliated entities.  QuantaSing Group is the largest online learning service provider in China's adult learning market for personal interest courses and among the top five service providers in China's total adult learning market, in terms of revenue in 2021, according to the F&S report. We offer easy-to-understand, affordable, and accessible online courses to adult learners under various brands, including QiNiu, JiangZhen, and QianChi, empowering them to pursue personal development. We launched our financial literacy learning services in July 2019 and quickly became the largest online financial learning service provider for adults in China, with a market share of 36.9% in terms of revenue in 2021, according to the F&S report. In August 2021, we expanded our offerings into a selective repertoire of other personal interest courses beyond financial literacy, to leverage the general public's gradual awakening to more diverse needs in pursuing personal development and lifelong learning. In February 2020, we launched our marketing services to financial intermediary enterprises, allowing them to connect with our learners to enlarge their customer base. In June 2022, we launched our enterprise talent management services to provide enterprise customers with online talent assessment, training and learning services for internal employee management. These services have enabled us to broaden our service offerings into enterprise customers and evolve into a two-sided service provider for both individuals and enterprises. Our technology capability forms the bedrock of our business growth. We continuously invest in our proprietary technology and business intelligence, embedding them in every key aspect of our business operations, from content development, live streaming, pre-recording, and intelligent study toolkits, to customer engagement, sales conversion, and operation management. By adopting various self-developed smart tools, we can gain real-time business intelligence during our courses to improve our teaching quality and learner experience, upgrade and enrich our course offerings, and ultimately, enhance the sales conversion for additional and/or more advanced courses. We have benefited from our agile and scalable business model and experienced a significant growth in our business since we launched our financial literacy learning services in July 2019. As of Nov. 30, 2022, we had accumulated approximately 75.1 million registered users, quadrupling from 17.0 million as of June 30, 2021. For the fiscal year ended June 30, 2022, we had approximately 1.1 million paying learners, representing a 37.5% increase from 0.8 million for the fiscal year ended June 30, 2021. **Note: Revenue and net loss figures are for the fiscal year that ended June 30, 2022. (Note: QuantaSing Group Limited filed an F-1/A dated Jan. 13, 2023, in which it disclosed terms for its IPO: 3.25 million American Depositary Shares (ADS) at a price range of $11.50 to $13.50 to raise $40.63 million. Each ADS represents three Class A ordinary shares. QuantaSing Group Limited filed its F-1 – an IPO of American Depositary Shares (ADS) – on Dec. 20, 2022; terms were not disclosed. The company filed confidential IPO documents with the SEC on Sept. 29, 2022.) ".
QuantaSing Group Limited was founded in 2019 and has 2269 employees. The company is located at Room 710, 5/F, Building No. 1, Zone No. 1, Ronghe Road Chaoyang District, Beijing 100102 People's Republic of China and can be reached via phone at +86-10 6493-8177 or on the web at http://www.liangzizhige.com/.
Receive News & Ratings for QuantaSing Group Limited Daily - Enter your email address below to receive a concise daily summary of the latest news and analysts' ratings for QuantaSing Group Limited and related companies with MarketBeat.com's FREE daily email newsletter.