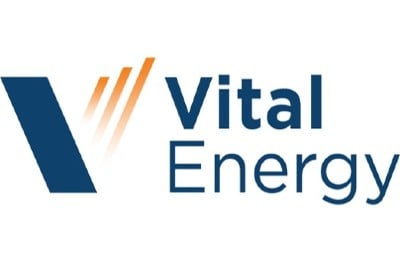 Vital Energy, Inc. (NYSE:VTLE – Get Rating) – Equities researchers at Seaport Res Ptn cut their Q1 2023 earnings estimates for shares of Vital Energy in a research note issued to investors on Monday, January 23rd. Seaport Res Ptn analyst N. Pope now anticipates that the company will post earnings of $6.79 per share for the quarter, down from their previous estimate of $6.81. The consensus estimate for Vital Energy's current full-year earnings is $20.96 per share. Seaport Res Ptn also issued estimates for Vital Energy's Q1 2024 earnings at $7.34 EPS.
Vital Energy Stock Performance
Shares of NYSE VTLE opened at $54.35 on Wednesday. The firm has a market cap of $913.62 million, a price-to-earnings ratio of 1.26 and a beta of 3.31. Vital Energy has a one year low of $45.70 and a one year high of $120.86. The company has a debt-to-equity ratio of 1.18, a quick ratio of 0.47 and a current ratio of 0.47.
About Vital Energy
(
Get Rating
)
Vital Energy, Inc engages in the exploration, development and acquisition of oil and natural gas properties. It operates in the Permian Basin in West Texas. The company was founded by Randy A. Foutch in October 2006 and is headquartered in Tulsa, OK.
Featured Articles
Receive News & Ratings for Vital Energy Daily - Enter your email address below to receive a concise daily summary of the latest news and analysts' ratings for Vital Energy and related companies with MarketBeat.com's FREE daily email newsletter.