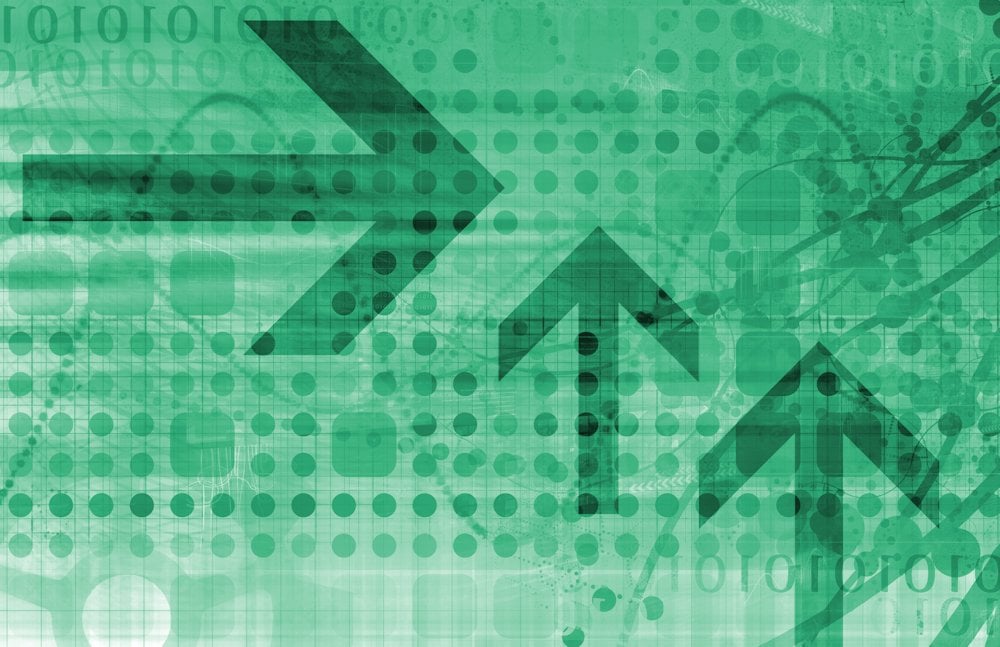 NYIAX, Inc. (NYX) expects to raise $10 million in an IPO on Wednesday, March 8th, IPO Scoop reports. The company plans to issue 1,900,000 shares at a price of $5.00 per share.
In the last twelve months, NYIAX, Inc. generated $1.4 million in revenue and had a net loss of $12.4 million. NYIAX, Inc. has a market cap of $78.3 million.
Boustead Securities and WestPark Capital served as the underwriters for the IPO.
NYIAX, Inc. provided the following description of their company for its IPO: "NYIAX is a financial and advertising technology company founded in 2012 by Carolina Abenante, Mark Grinbaum and Graham Mosley, who formulated the genesis of NYIAX's business model to bring financial platform technology and financial rigor to the advertising industry. NYIAX's platform uses the Nasdaq financial framework ("NFF")1. NYIAX employs smart contracts and blockchain technology as core ledger, which enables contract formation, compliance and reconciliation. NYIAX's utilization of financial technology brings automation of many manual and outdated processes to the advertising industry. NYIAX aspires to change the methodology of how markets are developed within the advertising ecosystem. Our current advertising market mission is to connect buyers and sellers of media through trusted, secure, and efficient transactions. This technology platform is protected through a joint patent held by both NYIAX and Nasdaq Technology AB ("Nasdaq"), a wholly owned subsidiary of Nasdaq, Inc.. This patented technology creates current and future opportunities in media and advertising industries. NYIAX's platform was developed in part based on a joint patent created with Nasdaq, where NYIAX and Nasdaq adapted and extended order book, matcher and discovery functionality in order to efficiently scale a new asset class leveraging Nasdaq's marketplace technology.2 NYIAX incorporated Hyperledger Fabric Blockchain3 an enterprise blockchain, as its core ledger for tracking order terms, contract management and contract reconciliation. Nasdaq's marketplace technology provides financial rigor to advertising through the standardization of instruments (which are contract terms, including media channel, time period, campaign, and etc.) and creation of taxonomies. NYIAX was one of the first advertising contract management exchanges deployed in the cloud and utilizing blockchain technology.4 NYIAX, Inc. and Nasdaq Technology AB were granted a joint patent, titled "Systems and Methods for Electronic Continuous Trading of Variant Inventories" (Patent No. 10,607,291), which describes technology related to electronic continuous buying and selling systems and matching data records representing inventories with variant characteristics, such as variant length, variant data types, etc. NYIAX and Nasdaq have entered into several long-term agreements to build and maintain the NYIAX platform. On December 21, 2015, NYIAX entered into a Design Study Agreement with Nasdaq in order to determine and to create the adaptations necessary to utilize the financial technology platform as an advertising exchange. On May 17, 2016, NYIAX entered into an IT Services Agreement with Nasdaq for building and completion of the specification of the design study, which included exclusivity to work only with NYIAX until October 2021 in the scope of advertising platforms. On December 30, 2020, NYIAX and Nasdaq amended the IT Services Agreement to extend the term of the agreement for an additional 10 years to April 5, 2032. **Note: Net loss of $12.35 million on revenue of $1.43 million for the 12 months that ended Sept. 30, 2022. (Note: NYIAX, Inc. added a selling stockholders' component to its IPO in an S-1/A filing dated Feb. 10, 2023: Selling stockholders will offer 1.36 million (1,360,000 million) shares of common stock. NYIAX will NOT receive any proceeds from the sale of the selling stockholders' shares, which will be sold in the offering pursuant to the Resale Prospectus, the Feb. 10, 2023, F-1/A filing says.) (Note: The IPO consists of 1.85 million shares (1,850,000 shares) of common stock offered by the company at an assumed IPO price of $5.00 – to raise $9.25 million, according to the S-1/A filing dated Feb. 10, 2023.The amount of the estimated IPO proceeds is the same as before, but the assumed IPO price is now stated as $5.00, which is the mid-point of the previous price range of $4.50 to $5.50. Background: NYIAX, Inc. increased the IPO's size in an S-1/A filing dated Feb. 9, 2023: The number of shares was raised to 1.85 million shares – up from 1.64 million shares – and the price range was kept at $4.50 to $5.50 – to raise $9.25 million. This change represents a 12.8 percent increase in the deal's size. The IPO will now raise $1.02 million more than under its previous terms.) (Background: NYIAX cut the price range of its IPO to $4.50 to $5.50 – down from $4.00 to $6.00 – and kept the number of shares at 1.64 million shares – to raise $8.2 million, the same amount as under the previous terms, according to an S-1/A filing dated Feb. 1, 2023. NYIAX cut the IPO's size in an S-1/A filing dated Oct. 20, 2022, to 1.64 million shares, down from 4.44 million shares, and changed the price range to $4.00 to $6.00, reflecting a $1.00 increase in the upper end of its range. The downsizing represents a 59 percent reduction in the IPO's size – slashing estimated IPO proceeds to $8.2 million from $20.0 million under the previous terms of 4.44 million shares at $4.00 to $5.00. NYIAX filed its S-1 on June 1, 2022.) ".
NYIAX, Inc. was founded in 2012 and has 37 employees. The company is located at 180 Maiden Lane, 11th Floor New York, NY 10005 and can be reached via phone at 1-917-444-9259 or on the web at http://www.nyiax.com/.
Receive News & Ratings for NYIAX Inc. Daily - Enter your email address below to receive a concise daily summary of the latest news and analysts' ratings for NYIAX Inc. and related companies with MarketBeat.com's FREE daily email newsletter.