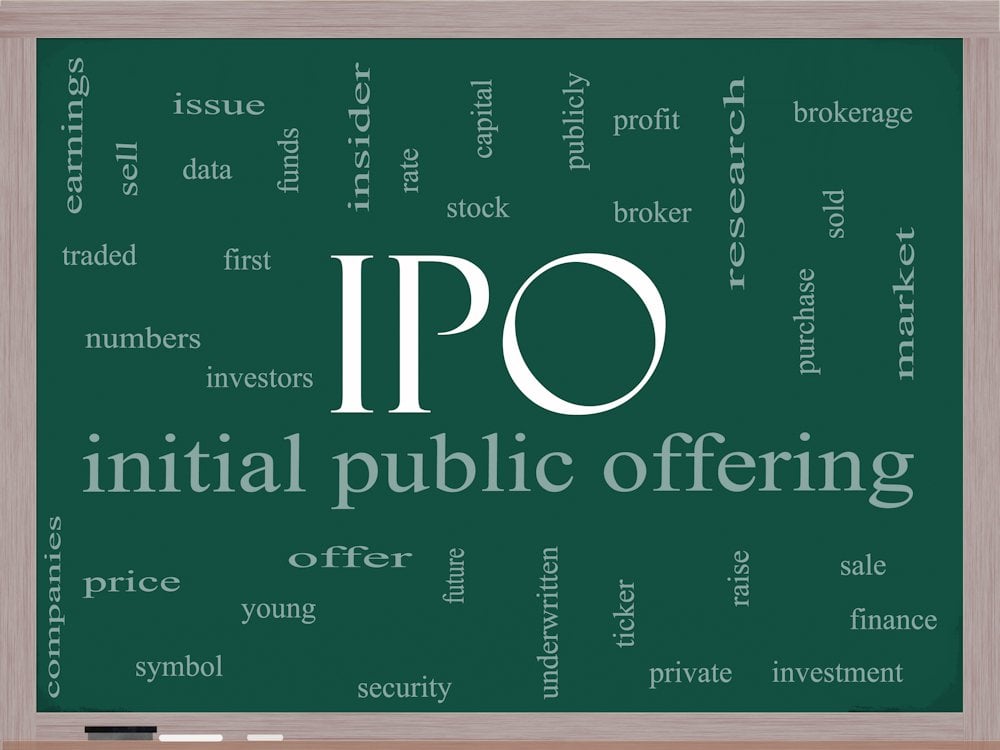 Azitra Inc. (AZTR) is planning to raise $12 million in an IPO on Thursday, May 25th, IPO Scoop reports. The company plans to issue 2,400,000 shares at a price of $4.50-$5.50 per share.
In the last twelve months, Azitra Inc. generated $280,000 in revenue and had a net loss of $10.7 million. The company has a market-cap of $64.8 million.
ThinkEquity acted as the underwriter for the IPO.
Azitra Inc. provided the following description of their company for its IPO: "We are an early-stage clinical biopharmaceutical company focused on developing innovative therapies for precision dermatology using engineered proteins and live biotherapeutic products that can be applied topically to treat diseases of the skin. We have built a proprietary platform that includes a microbial library comprised of approximately 1,500 unique bacterial strains that can be screened for unique therapeutic characteristics. The platform is augmented by an artificial intelligence (AI) and machine learning (ML) technology that analyzes, predicts and helps screen our library of strains for drug- like molecules. The platform also utilizes a licensed genetic engineering technology, which can enable the transformation of previously genetically intractable strains. Our initial focus is on the development of genetically engineered strains of Staphylococcus epidermidis, or S. epidermidis, which we consider to be an optimal therapeutic candidate species for engineering of dermatologic therapies. The particular species demonstrates a number of well-described properties in the skin. As of the date of this prospectus, we have identified among our microbial library over 60 distinct bacterial species that we believe are capable of being engineered to create living organisms or engineered proteins with significant therapeutic effect. We are a pioneer in genetically engineered bacteria for therapeutic use in dermatology. Our goal is to leverage our platforms and internal microbial library of bacterial strains to create new therapeutics that are either engineered living organisms or engineered proteins or peptides to treat skin diseases. Our initial focus is on the development of our current product candidates, including: *ATR-12, a genetically modified strain of S. epidermis to treat the orphan disease, Netherton syndrome, a chronic and sometimes fatal disease of the skin estimated to affect approximately one in every 100,000, but its prevalence may be underestimated due to misdiagnosis caused by similarities to other skin diseases. We received Pediatric Rare Disease Designation for ATR-12 by the United States Food and Drug Administration, or FDA, in 2019. In December 2022, we submitted an investigational new drug application, or IND, for a Phase 1b clinical trial of ATR-12 in Netherton syndrome patients, and on January 27, 2023, we received notification from the FDA that the "study may proceed" with respect to the proposed Phase 1b clinical trial. We expect to commence our Phase 1b clinical trial in the first half of 2023 and report initial results in the first half of 2024. *ATR-04, a genetically modified strain S. epidermidis for treating the papulopustular rash experienced by cancer patients undergoing epidermal growth factor receptor inhibitor, or EGFRi, targeted therapy. We intend to submit an IND for a Phase 1b clinical trial in certain cancer patients undergoing EGFRi targeted therapy by the end of 2023. Subject to FDA approval of our IND, we expect to commence our Phase 1b clinical trial in the first-half of 2024 with initial results expected as early as late 2024. *ATR-01, an engineered recombinant human filaggrin protein for treating ichthyosis vulgaris, a chronic, xerotic (abnormally dry), scaly skin disease with an estimated incidence and prevalence of 1 in 250, which suggests a total patient population of 1.3 million in the United States. We are planning to complete lead optimization and IND-enabling studies in 2023 to support an IND filing in late 2024. *Two separate strains of bacterial microbes being investigated and developed by us and Bayer Consumer Care AG, the consumer products division of Bayer AG, or Bayer, the international life science company. We entered into a Joint Development Agreement, or JDA, with Bayer in December 2019. Under the terms of the JDA, we are responsible for testing our library of bacterial strains and their natural products for key preclinical properties. After screening through hundreds of strains, we and Bayer have selected two particular strains to move forward. Bayer holds the exclusive option to license the patent rights to these strains. In December 2020, Bayer purchased $8 million of our Series B preferred stock. **Note: Revenue and net loss figures are for the year ended Dec. 31, 2022.  (Note: Azitra Inc. filed an S-1/A dated April 10, 2023, in which it set the price range of $4.50 to $5.50 for its IPO – keeping the size at 2.4 million shares – to raise $12.0 million, if priced at the $5.00 mid-point. This is a slight change from previous terms (March 20, 2023, filing) that stated the assumed IPO price was $5.00 and the size was 2.4 million shares. Azitra Inc. filed an S-1/A dated March 20, 2023, disclosing its proposed symbol "AZTR" and its exchange – NYSE – American – and its IPO terms: 2.4 million shares at $5.00 to raise $12.0 million. Azitra filed its S-1 dated Feb. 21, 2023, without disclosing its proposed stock symbol and without revealing the exchange for its listing.) ".
Azitra Inc. was founded in 2014 and has 10 employees. The company is located at 21 Business Park Drive Branford, CT 06405 and can be reached via phone at (203) 646-6446 or on the web at http://www.azitrainc.com/.
Receive News & Ratings for Azitra Inc. Daily - Enter your email address below to receive a concise daily summary of the latest news and analysts' ratings for Azitra Inc. and related companies with MarketBeat.com's FREE daily email newsletter.