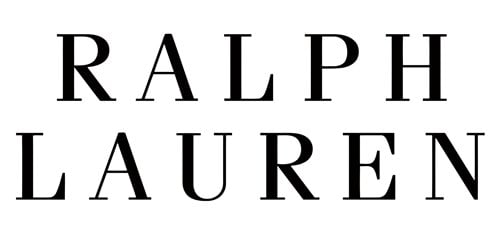 Ralph Lauren (NYSE:RL – Get Rating) issued its quarterly earnings results on Thursday. The textile maker reported $0.90 earnings per share (EPS) for the quarter, topping analysts' consensus estimates of $0.65 by $0.25, Briefing.com reports. The business had revenue of $1.54 billion for the quarter, compared to the consensus estimate of $1.47 billion. Ralph Lauren had a return on equity of 22.88% and a net margin of 8.01%. The business's quarterly revenue was up .9% on a year-over-year basis. During the same period in the prior year, the firm posted $0.49 earnings per share.
Ralph Lauren Stock Up 5.3 %
NYSE:RL opened at $114.00 on Friday. Ralph Lauren has a 52 week low of $82.23 and a 52 week high of $128.94. The company has a quick ratio of 1.37, a current ratio of 2.08 and a debt-to-equity ratio of 0.59. The stock's fifty day moving average is $113.62 and its two-hundred day moving average is $113.26. The stock has a market capitalization of $7.52 billion, a price-to-earnings ratio of 15.30, a price-to-earnings-growth ratio of 1.27 and a beta of 1.39.
Ralph Lauren Announces Dividend
The company also recently announced a quarterly dividend, which was paid on Friday, April 14th. Shareholders of record on Friday, March 31st were given a $0.75 dividend. This represents a $3.00 dividend on an annualized basis and a yield of 2.63%. The ex-dividend date of this dividend was Thursday, March 30th. Ralph Lauren's payout ratio is 40.27%.
Analyst Upgrades and Downgrades
Several brokerages recently issued reports on RL. OTR Global raised Ralph Lauren to a "positive" rating in a research report on Friday, April 28th. The Goldman Sachs Group raised their price target on shares of Ralph Lauren from $90.00 to $100.00 and gave the stock a "sell" rating in a report on Friday, February 10th. Citigroup increased their price target on shares of Ralph Lauren from $92.00 to $124.00 and gave the stock a "neutral" rating in a report on Thursday, February 2nd. BMO Capital Markets cut shares of Ralph Lauren from a "market perform" rating to an "underperform" rating and lifted their price objective for the company from $96.00 to $100.00 in a research note on Friday, January 27th. Finally, Bank of America raised shares of Ralph Lauren from a "neutral" rating to a "buy" rating and raised their target price for the stock from $130.00 to $145.00 in a report on Monday, February 13th. Two equities research analysts have rated the stock with a sell rating, two have given a hold rating and ten have assigned a buy rating to the company. According to data from MarketBeat.com, Ralph Lauren has a consensus rating of "Moderate Buy" and a consensus target price of $129.00.
Hedge Funds Weigh In On Ralph Lauren
Institutional investors have recently bought and sold shares of the company. Acadian Asset Management LLC purchased a new stake in shares of Ralph Lauren during the first quarter worth approximately $89,000. Covestor Ltd raised its stake in Ralph Lauren by 89.6% in the first quarter. Covestor Ltd now owns 916 shares of the textile maker's stock valued at $104,000 after buying an additional 433 shares in the last quarter. Macquarie Group Ltd. acquired a new position in shares of Ralph Lauren during the 1st quarter worth about $131,000. Alpha Paradigm Partners LLC purchased a new stake in Ralph Lauren during the third quarter worth approximately $178,000. Finally, Loomis Sayles & Co. L P purchased a new position in Ralph Lauren in the first quarter valued at approximately $200,000. 66.09% of the stock is owned by institutional investors and hedge funds.
About Ralph Lauren
Ralph Lauren Corp. engages in the design, marketing, and distribution of luxury lifestyle products, including apparel, footwear and accessories, home, fragrances, and hospitality categories. The firm offers products under the brands of Ralph Lauren, Ralph Lauren Collection, Ralph Lauren Purple Label, Polo Ralph Lauren, Double RL, Lauren Ralph Lauren, Polo Ralph Lauren Children, and Chaps.
Further Reading
Receive News & Ratings for Ralph Lauren Daily - Enter your email address below to receive a concise daily summary of the latest news and analysts' ratings for Ralph Lauren and related companies with MarketBeat.com's FREE daily email newsletter.