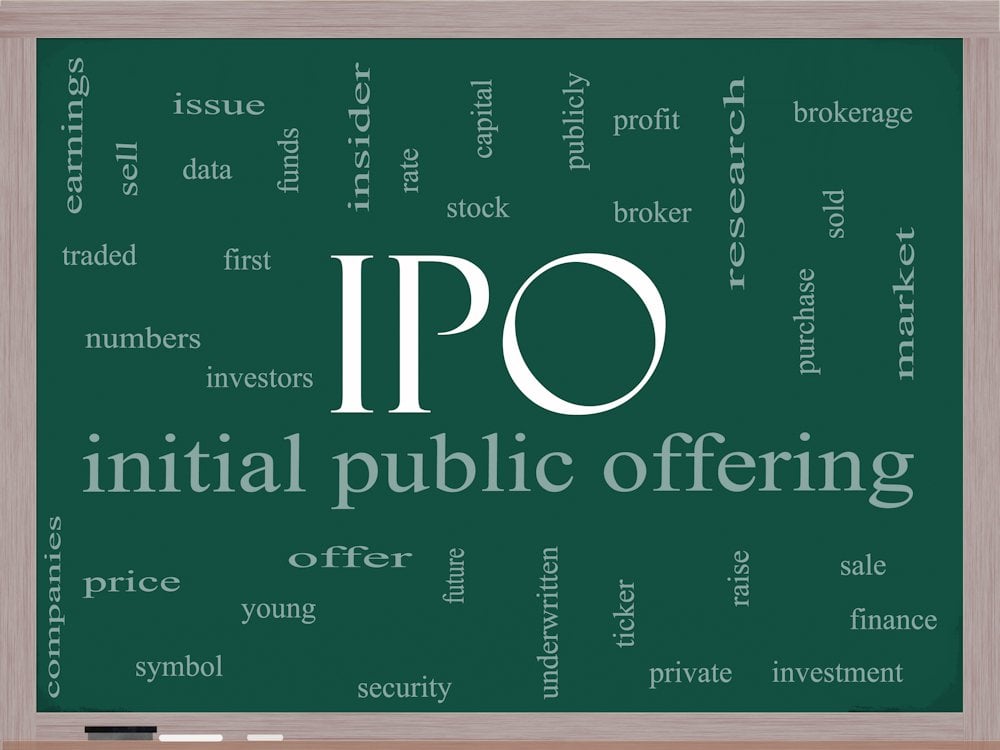 SIMPPLE Ltd. (SPPL) plans to raise $9 million in an initial public offering on Friday, September 8th, IPO Scoop reports. The company plans to issue 1,600,000 shares at $5.25-$6.25 per share.
In the last year, SIMPPLE Ltd. generated $4.9 million in revenue and had a net loss of $590,000. The company has a market-cap of $92.5 million.
Maxim Group acted as the underwriter for the IPO.
SIMPPLE Ltd. provided the following description of their company for its IPO: "We are a property tech (PropTech) business in Singapore. (Incorporated in the Cayman Islands)  Headquartered in Singapore, SIMPPLE LTD. is an advanced technology solution provider in the emerging property-technology ("PropTech") space, focused on helping facility owners and managers manage their facilities autonomously. Over the past five years, the company has developed a proprietary ecosystem solution that automates workflow and the workforce in areas such as building maintenance, security surveillance and janitorial services. The products and services under the SIMPPLE Ecosystem are: – SIMPPLE Software (A software platform made up of modules related to quality management, workflow management and people management) – SIMPPLE PLUS (Robotic solutions in Cleaning and Security domains as well as IoT Devices and peripherals) – SIMPPLE.AI (An Autonomic Intelligence (AI) Engine that automates workflow processes in a built environment setting) In addition, the company offers professional services such as set-up and installation and systems consultation to its clients. On average, the solutions the company offers increase customer efficiency in asset maintenance, while also reducing insurance costs.  We were founded in 2016. Our initial focus was on the development of a robotic cleaning solution. As cleaning operations usually cover a large area of space, the then-existing robotic solutions and machinery were bulky and not fit for Singapore's infrastructure. Through the design and development of minimal human intervention cleaning robotics, we were able to build a solution to match the specific facility cleaning needs of Singapore's skyscraper- dominant environment. We understood that robotics should not be a standalone solution. Instead, we realized the merits of a fully automated Smart Building model with the integration of robotic solutions. We believe that our ecosystem-focused solution will create more value to building owners and facility managers as often times, data inputs alone are insufficient for efficient operations. Decision-making logic and intelligent task allocation to deployable assets must be built into the platform solution in order to achieve autonomous operations within a facility.  The SIMPPLE Ecosystem has market penetration across various industries in Singapore, including its adoption by 209 out of 432 schools – or slightly less than half of the schools in Singapore – as of April 2021. Out of the 29 hospitals in Singapore as of 2021, seven (7) hospitals have adopted the SIMPPLE Ecosystem in the past. Furthermore, 4 out of 6 (four out of six) autonomous universities in Singapore have also adopted the SIMPPLE Ecosystem in the past, along with leading property developers and facilities services companies in Singapore.  **Note: Revenue and net loss figures are in U.S. dollars (converted from Singapore dollars) for the year ended Dec. 31, 2022. (Note: SIMPPLE Ltd. raised the price range of its micro-cap IPO to $5.25 to $6.25 – up from $5.00 to $6.00 – and kept the number of shares at 1.625 million shares – to raise $9.34 million, according to an F-1/A filing dated Aug. 14, 2023.) (Background: SIMPPLE Ltd. raised the price range of its micro-cap IPO to $5.00 to $6.00 – up from  $4.00 to $5.00 – and kept the number of shares at 1.625 million shares – to raise $8.94 million, according to an F-1/A filing dated July 12, 2023. Background: SIMPPLE Ltd. cut its IPO in an F-1/A dated May 17, 2023, to 1.625 million shares (1,625,000 shares) – down from 2.0 million shares – and kept the price range at $4.00 to $5.00 – to raise $7.31 million. SIMPPLE Ltd. filed its F-1 on March 31, 2023, and disclosed terms for its IPO: 2.0 million shares at $4.00 to $5.00 to raise $9.0 million. The company submitted confidential IPO documents to the SEC on Sept. 30, 2022.) ".
SIMPPLE Ltd. was founded in 2016 and has 34 employees. The company is located at 71 Ayer Rajah Crescent #03-07 Singapore 139951 and can be reached via phone at +65 6816 2194 or on the web at https://www.simpple.com.sg/.
Receive News & Ratings for SIMPPLE Ltd. Daily - Enter your email address below to receive a concise daily summary of the latest news and analysts' ratings for SIMPPLE Ltd. and related companies with MarketBeat.com's FREE daily email newsletter.