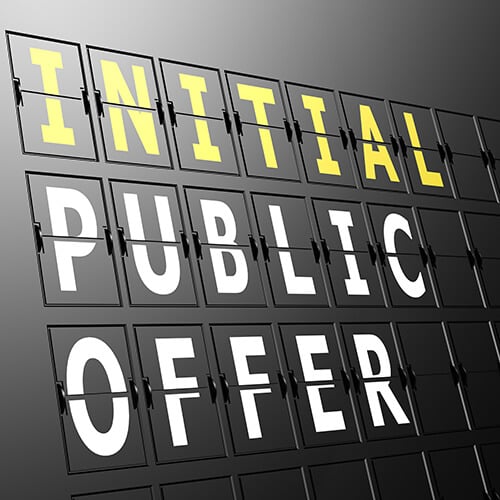 XJet Ltd. (XJET) is planning to raise $6 million in an IPO on Friday, September 22nd, IPO Scoop reports. The company plans to issue 1,600,000 shares at $4.00 per share.
In the last twelve months, XJet Ltd. generated $6 million in revenue and had a net loss of $17.6 million. XJet Ltd. has a market-cap of $76.7 million.
Aegis Capital Corp. acted as the underwriter for the IPO.
XJet Ltd. provided the following description of their company for its IPO: "We are a 3D printing company. (Incorporated in Israel) We develop and manufacture unique additive manufacturing solutions that jet directly the actual materials from which the parts are being made. Our patented technology is based on a Nano-Particles Jetting (NPJ) process that creates extremely thin layers of ceramics or metal material. This technology enables the production at scale of geometrically complex and high-quality metal and ceramic end-use parts that are otherwise difficult or impossible to produce. Our complete solution includes hardware, software, and consumable materials, and supports multiple industries and use cases. Such a solution enables automated, cost-effective, safe, and environmentally friendly manufacturing of parts. Our solution provides an opportunity for part manufacturing with a wide range of complex geometry designs. When using traditional manufacturing technologies, it is either unfeasible or requires additional manual and machining labor, making the production of such end-use parts with similar geometry designs more expensive and time consuming. **Note: Net loss and revenue are for the year ended Dec. 31, 2022. (Note: XJet Ltd. cut its IPO by 36 percent to 1.6 million shares – down from 2.0 million shares – and cut the IPO price to $4.00 – down from its previous range of $4.00 to $6.00 – to raise $6.4 million, according to an F-1/A dated July 19, 2023. Background: XJet Ltd. filed terms for its IPO in an F-1/A dated May 25, 2023: 2.0 million shares at $4.00 to $6.00 to raise $10.0 million. Background: XJet Ltd. filed its F-1 on April 21, 2023. The Israeli company filed confidential IPO documents with the SEC on Dec. 30, 2022.) ".
XJet Ltd. was founded in 2005 and has 93 employees. The company is located at 4 Oppenheimer St. Science Park, Rehovot 7670104, Israel and can be reached via phone at +972-73-2694620 or on the web at https://www.xjet3d.com/.
Receive News & Ratings for XJet Ltd. Daily - Enter your email address below to receive a concise daily summary of the latest news and analysts' ratings for XJet Ltd. and related companies with MarketBeat.com's FREE daily email newsletter.