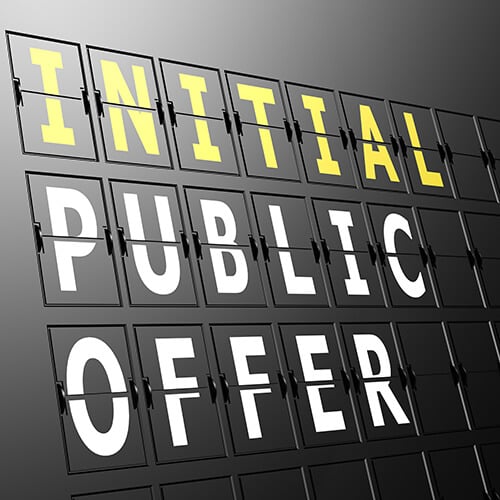 Vitro Biopharma, Inc. (VTRO) plans to raise $10 million in an initial public offering on Wednesday, September 13th, IPO Scoop reports. The company will be issuing 1,818,181 shares at $5.00-$6.00 per share.
In the last year, Vitro Biopharma, Inc. generated $2.6 million in revenue and had a net loss of $6.9 million. The company has a market cap of $36.8 million.
Vitro Biopharma, Inc. provided the following description of their company for its IPO: "We are an innovative biotechnology company targeting autoimmune diseases and inflammatory disorders. (Incorporated in Nevada) Through our proprietary platform, AlloRx Stem Cell therapy, we are developing novel cellular therapeutic candidates that are derived from culture-expanded mesenchymal stem cells ("MSCs") sourced from the Wharton's jelly of umbilical cords ("UCs") donated by healthy volunteers following childbirth. In the United States, we are authorized to conduct two clinical trials under two U.S. Food and Drug Administration ("FDA") Investigational New Drug ("IND") applications to assess the safety and efficacy of AlloRx Stem Cell therapy in Pitt Hopkins syndrome ("PTHS") and post-acute sequelae to SARs-CoV-2 ("PASC"), or long COVID ("Long COVID"), and expect to commence those trials in late 2022 or early 2023 following completion of this offering. To date, over 300 subjects have received treatment with our AlloRx Stem Cells, primarily in foreign clinical studies conducted by third parties. Our lead clinical program is expected to focus on PTHS, a rare neurogenetic disorder primarily affecting children that is characterized by global developmental delays including autistic features, language delays, intellectual disability, neuro-irritability and significant behavioral concerns. We generate revenue from our other technologies through a number of other activities, including providing research services and through the sale of our stem cell products as well as cosmeceuticals through InfiniVive MD, LLC ("InfiniVive MD"), our wholly owned subsidiary, which helps to alleviate our capital expenses. *Note: Revenue and net loss figures are for the 12 months that ended April 30, 2023. (Note: Vitro Biopharma revived its IPO (postponed on Aug. 8, 2023, a few hours before pricing) with an S-1/A filing dated Aug. 28, 2023, and the same terms: 1.82 million shares at a price range of $5.00 to $6.00 to raise $10.0 million.) (Note: Vitro Biopharma postponed its IPO on Aug. 8, 2023, hours ahead of when the IPO had been scheduled to price after the U.S. stock market's close.) (Note: Vitro Biopharma set terms for its IPO on June 29, 2023, in an S-1/A filing: 1.82 million shares at a price range of $5.00 to $6.00 to raise $10.0 million.) (Note: Vitro Biopharma changed its proposed exchange listing to the NYSE American from the NASDAQ in an S-1/A filing dated Nov. 3, 2022. The company still has not disclosed terms. Vitro Biopharma, Inc. filed its S-1 on Sept. 9, 2022.)   ".
Vitro Biopharma, Inc. was founded in 1986 and has 22 employees. The company is located at 3200 Cherry Creek Drive South, Suite 720 Denver, Colorado 80209 and can be reached via phone at (855) 848-7627 or on the web at http://www.vitrobiopharma.com/.
Receive News & Ratings for Vitro Biopharma Inc. Daily - Enter your email address below to receive a concise daily summary of the latest news and analysts' ratings for Vitro Biopharma Inc. and related companies with MarketBeat.com's FREE daily email newsletter.