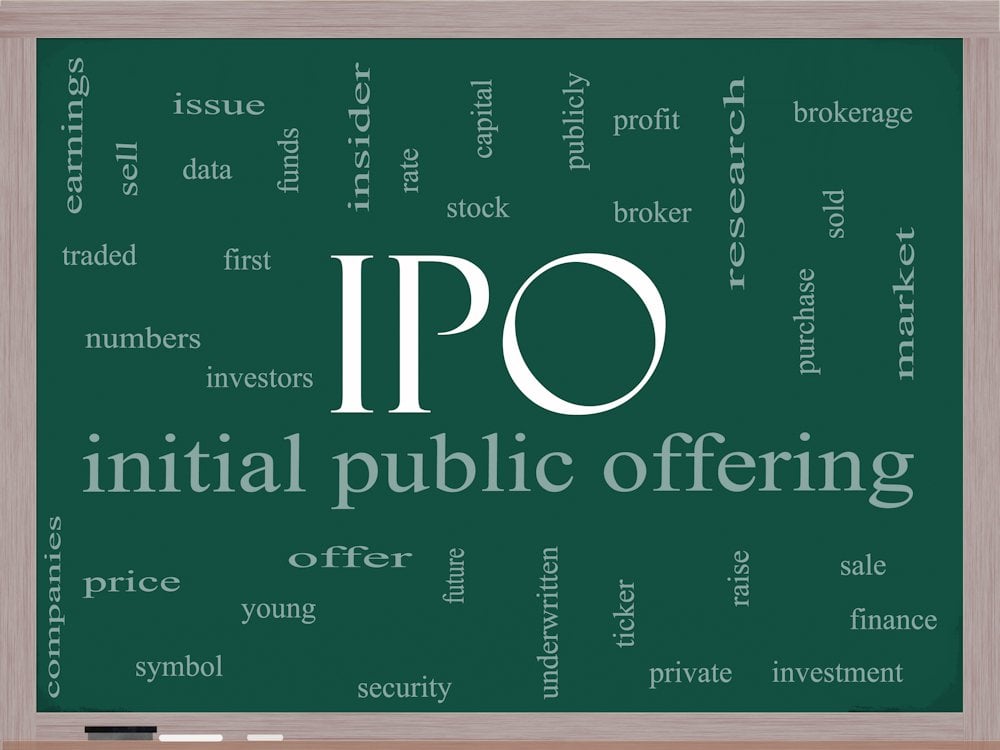 CardieX Ltd. (CDEX) is planning to raise $10 million in an initial public offering on Friday, September 22nd, IPO Scoop reports. The company plans to issue 1,300,000 shares at a price of $7.50-$8.00 per share.
In the last twelve months, CardieX Ltd. generated $3 million in revenue and had a net loss of $8.6 million.
Roth Capital Partners served as the underwriter for the IPO.
CardieX Ltd. provided the following description of their company for its IPO: "CardieX Limited is an Australian medical device manufacturer targeting hypertension. (Incorporated in Australia)  We are a commercial-stage digital healthcare company using our medical devices to redefine the way hypertension, cardiovascular disease (CVD), and other major vascular diseases are clinically diagnosed and managed. Our SphygmoCor XCEL is a vital signs and vascular biometric monitoring device that offers non-invasive assessment of the central aortic pressure waveform, including both pressures and indices of arterial stiffness, providing noninvasive measurement of arterial pressure that the heart, brain, and kidneys actually experience. Our pioneering SphygmoCor vascular biosensing technology uses novel sensors that have been clinically validated and FDA-cleared to collect digital vascular biomarkers. These biomarkers represent key indicators of vascular health including, but not limited to, central blood pressures (cBP), vascular stiffness, vascular age, and heart stress. SphygmoCor technology has been deployed in multiple clinical trials sponsored by pharmaceutical companies and healthcare systems to measure arterial health. When combined with cloud-based data analytics, we believe that our patient-friendly desktop and wearable devices built using our SphygmoCor technology enable key stakeholders throughout the healthcare ecosystem to obtain valuable health information from our digital vascular biomarkers not available from standard blood pressure devices. We believe that our consumer-facing solutions are creating a new paradigm in the diagnosis of vascular disease that is well aligned with the evolution of the healthcare industry as delivery of services becomes increasingly decentralized, patient-managed and consumer-oriented. Our vision is to be the leading provider of home, wearable, healthcare, clinical trial, and remote patient monitoring solutions for common health disorders related to high blood pressure including hypertension, CVD, Alzheimer's disease, chronic kidney disease (CKD), and other major vascular health conditions. Our two subsidiaries, ATCOR Medical (ATCOR) and CONNEQT Health (CONNEQT), are focused on separate, but complementary, sectors of our target healthcare market. ATCOR pioneered the SphygmoCor technology and continues to focus on servicing specialist health care providers, on-site clinical trials, research programs, and hospital networks with a variety of proprietary vascular biomarker solutions, such as our SphygmoCor XCEL system and the SunTech Oscar 2™ Ambulatory Blood Pressure Monitor with "SphygmoCor Inside". Launched in 2021, the CONNEQT business is introducing a suite of new devices and digital solutions strategically targeted to consumer health, general health care providers, remote patient monitoring, decentralized clinical trials, and home health. Our first two products under the CONNEQT brand are our CONNEQT Pulse and CONNEQT Band (together, our "CONNEQT Products"). Our CONNEQT Products incorporate our SphygmoCor vascular biosensing technology to obtain biomarkers representing vascular health. The CONNEQT Pulse is a vascular biometric monitor we co-developed with blood pressure manufacturer Andon Health Co. Ltd. ("Andon"). It offers dual blood pressure (central and brachial) and other advanced measures of vascular health not available with traditional blood pressure monitors. The CONNEQT Band is a "medical grade" wearable device (as proposed to be designated by the FDA through its clearance process) we are co-developing with LifeQ B.V. ("LifeQ"), a developer of general health biometrics, and Shenzhen Fenda Smart Technology Limited ("Fenda"), a contract manufacturer for wearables. It captures vascular health data in patients as well as to provide general health insights to consumers using a wristband form factor. See "Business – Manufacturing, Supply and Operations" for a more detailed discussion of our relationships with LifeQ and Fenda and related agreements. We anticipate that the CONNEQT Pulse will be commercialized in the second half of 2023, having recently received FDA 510(k) clearance from the FDA in April 2023. The CONNEQT Band wearable is targeted for commercialization in the second calendar quarter 2024, subject to obtaining 510(k) clearance from the FDA. Our websites are www.cardiex.com, www.atcormedical.com, and www.conneqthealth.com. Note: Revenue and net loss figures are in U.S. dollars (converted from Australian dollars) for FY2022, which ended June 30, 2022.  (Note: CardieX Limited disclosed terms for its NASDAQ uplisting/public offering, which the company is calling its U.S. IPO in the prospectus: 1.33 million American Depositary Shares at a price range of $7.50 to $8.00 to raise $10.31 million, according to an F-1/A dated Aug. 29, 2023. CardieX Limited filed its F-1 on July 25, 2023, for its NASDAQ uplisting, with no terms disclosed for the public offering. The company's stock trades on the Australian Securities Exchange.) ".
CardieX Ltd. was founded in 1994 and has 43 employees. The company is located at 55 Lime Street, Suite 301 Sydney, NSW, 2000 Australia Tel: +61 2 9874 8761 and can be reached via phone at +61 2 9874 8761 or on the web at https://www.cardiex.com/.
Receive News & Ratings for CardieX Ltd. Daily - Enter your email address below to receive a concise daily summary of the latest news and analysts' ratings for CardieX Ltd. and related companies with MarketBeat.com's FREE daily email newsletter.