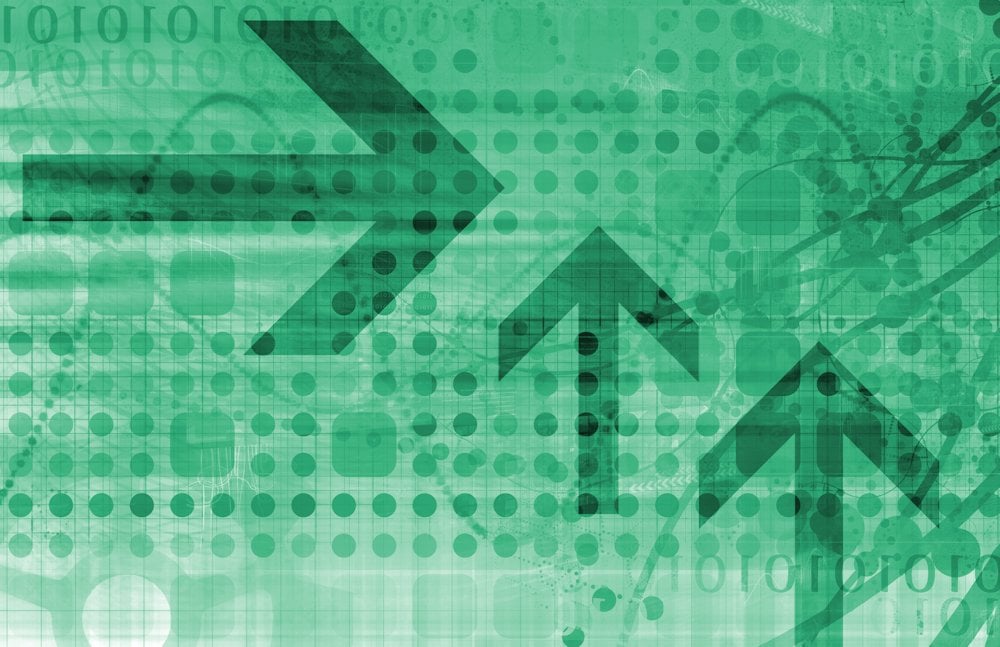 Klaviyo, Inc. (KVYO) plans to raise $499 million in an initial public offering (IPO) on Wednesday, September 20th, IPO Scoop reports. The company will issue 19,200,000 shares at $25.00-$27.00 per share.
In the last twelve months, Klaviyo, Inc. generated $585.1 million in revenue and had a net loss of $9.5 million. The company has a market-cap of $6.5 billion.
Klaviyo, Inc. provided the following description of their company for its IPO: "We founded Klaviyo in 2012 to provide businesses of all sizes with powerful technology that captures, stores, analyzes, and predictively uses their own data to drive measurable, high-value outcomes. Klaviyo enables businesses to drive revenue growth by making it easy to bring their first-party data together and use it to create and deliver highly personalized consumer experiences across digital channels. Our modern and intuitive SaaS platform combines our proprietary data and application layers into one vertically integrated solution with advanced machine learning and artificial intelligence capabilities. This enables business users of any skill level to harness their data in order to send the right message at the right time across email, SMS, and push notifications, more accurately measure and predict performance, and deploy the specific actions and campaigns that drive the highest impact. By combining easy implementation, rapid time-to-value, and clearly attributable outcomes, which we measure and refer to as KAV, we drive substantial ROI for our customers. We focused on marketing automation within retail and eCommerce as our first application use case, and we believe our software is highly extensible across a broad range of functions and verticals. As of June 30, 2023, our platform had efficiently scaled to over 130,000 customers, and in 2022 we delivered over $37 billion of KAV to our customers. Businesses today struggle to deliver impactful consumer experiences because they cannot effectively harness increasingly complex consumer data. At a time when consumers expect more personalized, relevant, and consistent interactions across digital channels, they are instead inundated with an overwhelming number of inconsistent and ineffective marketing messages. As user tracking rules change, third-party data has become unreliable, complicated, and expensive to use. Meanwhile, the proliferation of first-party data has made it difficult for businesses to aggregate, synthesize, and use these disparate data sets. Other software solutions were not purpose-built to harness customers' first-party data to deliver impactful consumer experiences. Data-focused offerings, such as cloud data warehouses or operational databases, provide the ability to store and analyze significant volumes of data for general-purpose use cases but are not purpose-built for consumer data and lack the front-end application layer. Marketing solutions are insufficient because they lack the underlying data intelligence. Simple marketing solutions use a flattened and narrowed view of a consumer's historical data. This basic profile data alone significantly limits the granularity of segmentation businesses can use. Profile data is also difficult to combine with event data, which includes all digital touch points of a consumer's engagement with a brand and provides necessary real-time information. Point marketing solutions tend to focus on single engagement channels, driving inconsistent and disjointed consumer experiences across digital channels. In an attempt to bridge this gap, other marketing solutions use a patchwork of third-party technologies, such as separate consumer data, learning, and messaging applications. These solutions often require significant technical expertise to implement, operate, and maintain, which limits flexibility, reduces speed, and increases costs. Furthermore, these solutions are not able to provide clear revenue attribution, minimizing ROI. We built Klaviyo to address these challenges. By vertically integrating our data layer and marketing application, we make it easy for businesses to create and store unified consumer profiles and then use those profiles to derive new insights and ultimately drive revenue generation. We purpose-built a centralized, scalable, and flexible cloud-native data store for our customers to intelligently aggregate and process first-party consumer profile and event data without friction. This approach enables our customers to seamlessly generate unified and highly-granular consumer profiles, populated with data from customers' systems and from over 300 third-party integrations, from eCommerce platforms – such as Shopify, Salesforce Commerce Cloud, and WooCommerce – to loyalty, customer service, and shipping solutions. We built an application layer on top of our data layer to provide a comprehensive set of tools and features that enable our customers to easily turn consumer preferences into insights and actions. Combining our data layer and application layer into one vertically-integrated platform allows our customers to rapidly segment their consumers, easily create highly-personalized experiences, and automatically send messages customized to their unique brands. This integrated approach also means our customers do not have to pre-configure their data or manage complex integrations. Our platform and customers benefit from significant network effects. As of June 30, 2023, we assembled over 6.9 billion consumer profiles across our customer base, and in the twelve month period ended June 30, 2023, we processed over 695 billion events, which are data on how consumers engage across channels, such as opening an email, browsing a website, or placing an order. As we add more customers and more anonymized data on our platform, we are able to better refine our predictive models of consumer behavior. These network effects also enable us to continually refine our guided software recommendations to drive more impactful campaigns and specific actions. *Note: Net loss and revenue figures are for the 12 months that ended June 30, 2023. (Klaviyo, Inc. filed its S-1/A on Sept. 11, 2023, disclosing terms for its IPO: 19.2 million shares – 11.51 million shares from the company and 7.69 million shares from selling stockholders – at a price range of $25.00 to $27.00 – to produce $499.2 million in combined IPO proceeds for the company and the selling stockholders. However, the company will raise an estimated $299.26 million in IPO proceeds from the sale of 11.51 million shares (11,507,693 shares) – and assuming the IPO is priced at the $26.00 mid-point of its range. The selling stockholders are offering 7.69 million shares (7,692,307 shares). Klaviyo will NOT receive any proceeds from the sale of the selling stockholders' shares, which could bring in about another $200 million if the IPO is priced at the $26.00 mid-point.) (Klaviyo, Inc. filed its S-1 on Aug. 25, 2023, without disclosing the terms for its IPO. Klaviyo, Inc. submitted confidential IPO documents to the SEC on May 12, 2023. Some Wall Street pros estimate that Klaviyo could raise between $600 million and $800 million in its IPO.) ".
Klaviyo, Inc. was founded in 2012 and has 1548 employees. The company is located at 125 Summer Street 6th Floor Boston, MA 02110 and can be reached via phone at (617) 213-1788 or on the web at https://www.klaviyo.com/.
Receive News & Ratings for Klaviyo Inc. Daily - Enter your email address below to receive a concise daily summary of the latest news and analysts' ratings for Klaviyo Inc. and related companies with MarketBeat.com's FREE daily email newsletter.