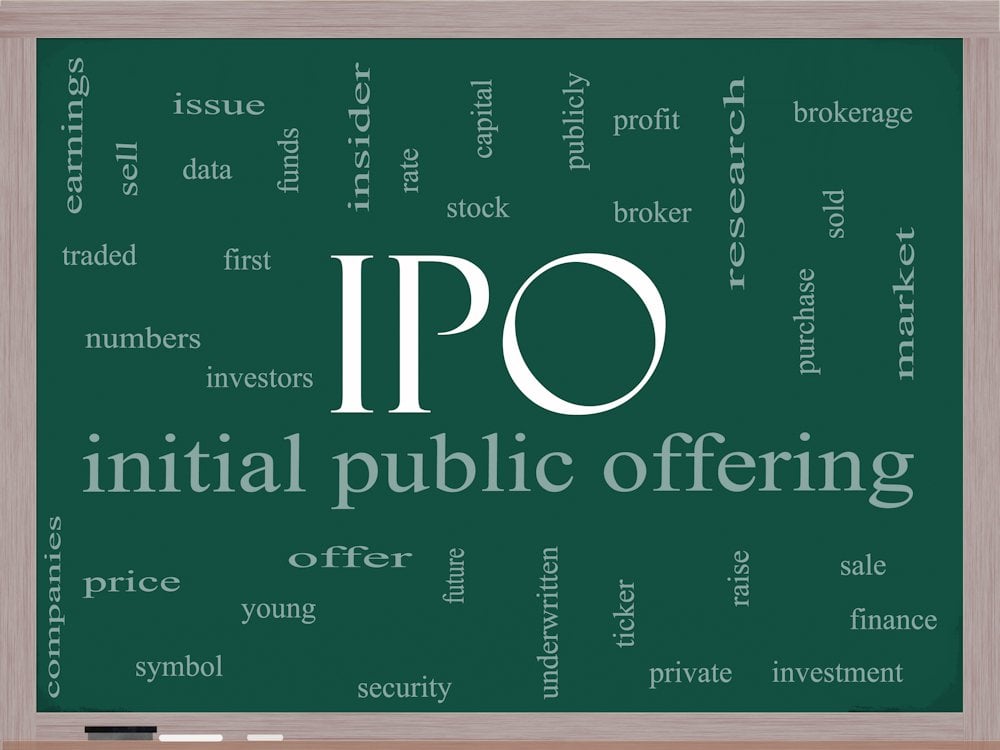 Healthy Green Group Holding Ltd. (GDD) is planning to raise $13 million in an IPO on Friday, September 22nd, IPO Scoop reports. The company plans to issue 2,000,000 shares at $6.00-$7.00 per share.
In the last twelve months, Healthy Green Group Holding Ltd. generated $20.7 million in revenue and $760,000 in net income. The company has a market-cap of $73.9 million.
EF Hutton served as the underwriter for the IPO.
Healthy Green Group Holding Ltd. provided the following description of their company for its IPO: "Healthy Green Group Holding Ltd. is a Hong Kong-based chain of 22 organic grocery stores under the Greendotdot brand. (Incorporated in the Cayman Islands) **Note: Investors in this offering (the IPO) are buying shares of the Cayman Islands (holding) company whereas all of our operations are conducted through our Operating Subsidiaries. At no time will the Company's shareholders directly own shares of the Operating Subsidiaries. We are a Hong Kong-based retailer principally engaged in the sale of natural and organic food under our "Greendotdot" brand. Our Group's history can be traced back to 1999 when Mr. Wong and Ms. Cheuk started the business of marketing natural and organic foods. The same year, we launched our first retail store with the objective to introduce quality products from local and overseas suppliers to our customers. Over the years, we have been building our "Greendotdot" brand by sourcing, procuring, marketing and selling a wide variety of quality products, which can be broadly classified into (i) packaged foods; (ii) fresh foods; (iii) frozen foods; and (iv) other products such as honey, beverages, edible oils, seasonings and other non-food items. We offer a diversified portfolio of over 600 products sourced from over 134 suppliers, which we market through established sales channels, including 22 retail stores in Hong Kong under our brand "Greendotdot" as of Dec. 31, 2022. The retail stores are strategically located in Metrorail stations, residential areas or shopping complexes, which are prime locations with high pedestrian traffic. Other established sales channels include our online sales platforms, exhibitions and through supermarkets and department stores, and wholesale sales to bulk-purchase customers. According to the Frost & Sullivan Report, our Group ranked as the second-largest natural and organic food retail chain in Hong Kong in terms of our revenue, translating to a market share of approximately 7.9% in the natural and organic food market in Hong Kong in 2021. For the years ended Dec. 31, 2020, and 2021, and the six-month period ended June 30, 2022, our Group's revenue amounted to approximately HK$166,853,000, HK$159,546,000 (US$20,527,000) and HK$80,430,000 (US$10,278,000), respectively. Our net profit was approximately HK$12,427,000, HK$4,013,000 (US$516,000) and HK$1,338,000 (US$170,000) for the respective years/period. **Note: Revenue and net income (in the chart below) are in U.S. dollars for the year that ended Dec. 31, 2022. (Note: Healthy Green Holding Ltd. filed an F-1/A dated April 28, 2023, in which it changed its listing venue to the NYSE – American Exchange from the NASDAQ and changed its proposed symbol to "GDD" from "HGRN," which was the original proposed symbol for the NASDAQ listing.) (Note: Healthy Green Holding Ltd. disclosed the terms for its IPO – 2.0 million shares at a price range of $6.00 to $7.00 to raise $13.0 million – in an F-1/A dated July 12, 2023. Healthy Green Holding Ltd. filed its F-1 on Feb. 16, 2023. The company submitted confidential IPO documents to the SEC on April 26, 2022.) ".
Healthy Green Group Holding Ltd. was founded in 1999 and has 117 employees. The company is located at Flat 2-3, 4/F Join-In Hang Sing Centre 2-16 Kwai Fung Crescent Kwai Chung, New Territories Hong Kong and can be reached via phone at (+852) 3181 4488 or on the web at http://www.greendotdot.com/.
Receive News & Ratings for Healthy Green Group Holding Ltd. Daily - Enter your email address below to receive a concise daily summary of the latest news and analysts' ratings for Healthy Green Group Holding Ltd. and related companies with MarketBeat.com's FREE daily email newsletter.