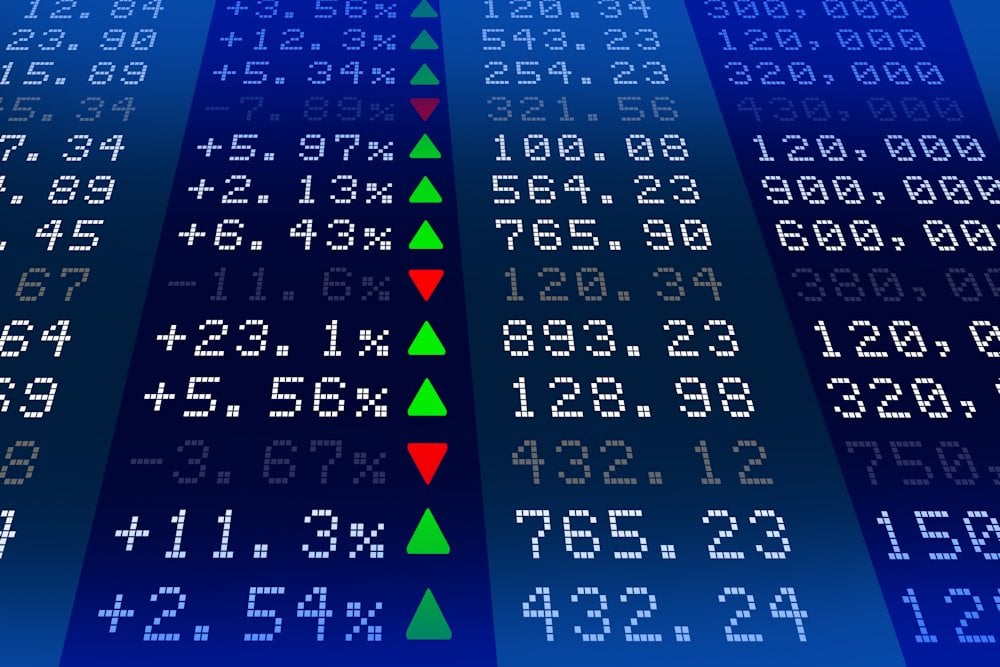 Richtech Robotics (RR) expects to raise $10 million in an initial public offering on the week of November 13th, IPO Scoop reports. The company will issue 2,000,000 shares at $5.00 per share.
In the last year, Richtech Robotics generated $7 million in revenue and had a net loss of $2.9 million.
R.F. Lafferty & Co. and Revere Securities served as the underwriters for the IPO.
Richtech Robotics provided the following description of their company for its IPO: "We are a developer of advanced robotic technologies focused on transforming labor-intensive services in hospitality and other sectors currently experiencing unprecedented labor shortages. (Incorporated in Nevada) With a global R&D team based out of China and the United States, we design, manufacture and sell robots to restaurants, hotels, senior living centers, casinos, factories, movie theaters and other businesses. Our robots perform a variety of services, including restaurant running and bussing, hotel room service delivery, floor scrubbing and vacuuming, and beverage and food preparation. We design our robots to be friendly, customizable to client environments, and extremely reliable. For example, our food service delivery robots typically make over 1,000 deliveries every month in busy environments. Our current customer base includes major hotel brands, national chain restaurants, leading senior care facilities, and top casino management companies. Our mission is to integrate robotics and automation into our everyday lives. We envision ourselves becoming the first robotics "Super-operator," where thousands of our robots are deployed out in the field and managed by Richtech's AI Cloud Platform (ACP). As a Super-operator, our robotic fleet will be performing a wide variety of tasks within a business, from completing deliveries and scrubbing floors to cooking noodles and preparing drinks. Our ACP platform will allow businesses to plug in their robots and immediately leverage an immense amount of data to optimize workflows, lower management complexity, and minimize labor dependency. Our products are categorized into three kinds of service automation: indoor transport and delivery, sanitation, and food and beverage automation. Our target market is the hospitality sector, which includes restaurants, hotels, casinos, resorts, senior care, hospitals, and movie theaters. We also plan to leverage our expertise in food automation to bring services directly to the consumer with the ADAM system which is described below. The majority of our robots can be characterized as Autonomous Mobile Robots (AMRs), meaning that our robots can understand and move through its environment independently. AMRs differ from their predecessors, Autonomous Guided Vehicles (AGVs), which rely on tracks or predefined paths and often require operator oversight. Our AMRs understand their environment through an array of advanced sensors, with the primary sensor being a LiDAR which stands for Light Detection and Ranging. The LiDAR is able to create a 2D map of the environment by sending out laser pulses and measuring the time it takes to bounce back, similar to sonar but far more accurate. Secondary sensors such as RGBD cameras that detect color and depth of images, ultrasonic proximity sensors, and standard AI machine vision that can recognize objects are used in sync to create an in-depth understanding of the robot's environment. These sensors, combined with a robust navigation software stack based on AI algorithms, provides our robots the ability to perform dynamic path planning through their environments. Our ACP service is a business optimization tool that allows customers to benefit from the rich operational data generated by the robots. Each AMR can operate independently in the real world and report data up to the ACP. The ACP can then utilize the data to optimize workflows, enhance guest experiences, and minimize waste. The ACP will store robot utilization metrics for analyses and reporting, providing clients with detailed operational data. Note: Revenue and net loss figures are for the year that ended March 31, 2023. (Richtech Robotics Inc. cut the size of its micro-cap IPO by 33 percent to 2.0 million shares – down from 3.0 million shares originally – and changed the price to $5.00 – the mid-point of its previous range of $4.00 tp $6.00 – to raise $10.0 million, according to an S-1/A filing dated Oct. 31, 2023. In that Oct. 31, 2023, filing with the SEC, Richtech Robotics also named Revere Securities as a joint book-runner to replace Pacific Century Securities. Background: Richtech Robotics Inc. filed a Free Writing Prospectus (FWP) dated Oct. 10, 2023, naming R.F. Lafferty &  Co. as the book-runner. The deal's original book-runner was Pacific Century Securities. Background: Richtech Robotics Inc. filed an S-1/A on Sept. 1, 2023, disclosing terms for its micro-cap IPO: 3.0 million shares at $4.00 to $6.00 to raise $15.0 million. Richtech Robotics Inc. filed its S-1 on Aug. 3, 2023, without disclosing terms for its IPO. The company submitted confidential IPO documents to the SEC on Feb. 10, 2023.))  ".
Richtech Robotics was founded in 2016 and has 47 employees. The company is located at 4175 Cameron St Ste 1 Las Vegas, NV 89103 and can be reached via phone at (866) 236-3835 or on the web at https://www.richtechrobotics.com/.
Receive News & Ratings for Richtech Robotics Daily - Enter your email address below to receive a concise daily summary of the latest news and analysts' ratings for Richtech Robotics and related companies with MarketBeat.com's FREE daily email newsletter.