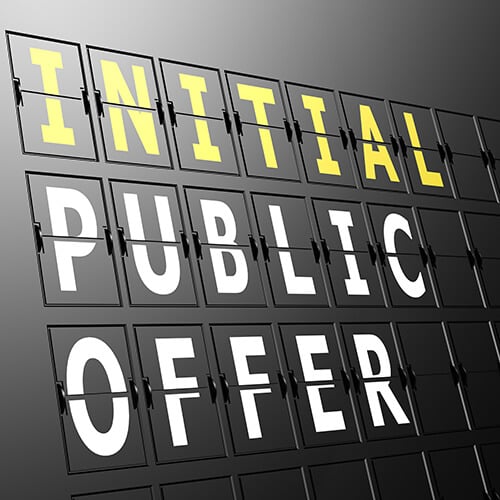 Garden Stage Ltd. (WIN) expects to raise $9 million in an IPO on the week of November 20th, IPO Scoop reports. The company will issue 2,000,000 shares at $4.00-$5.00 per share.
In the last 12 months, Garden Stage Ltd. generated $3.3 million in revenue and had a net loss of $200,000. Garden Stage Ltd. has a market cap of $53 million.
Revere Securities served as the underwriter for the IPO.
Garden Stage Ltd. provided the following description of their company for its IPO: "We are a holding company for a  Hong Kong-based financial services company with two subsidiaries – I Win Securities and I Win Asset Management. (Incorporated in the Cayman Islands)  Our service offerings mainly comprise the following: •        Underwriting and Placing Services:    acting as (i) book runner, lead manager, or underwriter of listing applicants in IPOs or other fundraising activities; and (ii) placing agent of listed companies in connection with their issuance or sale of securities, in return for underwriting and/or placing commission. We also charge investors a brokerage commission when they subscribe for or acquire securities in respect of offerings of listed issuers who engaged us to provide placing and underwriting services in respect of the relevant securities. •        Securities Dealing and Brokerage Services:    providing securities dealing and brokerage services for trading in securities on the Hong Kong Stock Exchange and in other overseas markets. We act as an intermediary between buyers and sellers of securities listed on the Main Board and GEM of the Hong Kong Stock Exchange and facilitate our clients' trading of securities listed on selected overseas stock exchanges, including the United States, in return for brokerage commission income. Ancillary to our securities brokerage and dealing services, we provide nominee services, custodian services, scrip handling services and handling services for corporate actions to our brokerage clients. At the same time, we also facilitate the subscriptions to IPOs and secondary placings, either conducted by Hong Kong issuers who engage our placing and underwriting services or conducted by other financial services providers in Hong Kong. For the years ended March 31, 2022 and 2021, respectively, 80.81% and 26.66% of our total revenue was derived from our securities dealing and brokerage services. •        Asset Management Services:    offering discretionary account management and fund management services that cater to different investment objectives of our clients through I Win Asset Management Limited. Our asset management services accounted for 1% and 0% of our total revenue for the years ended March 31, 2022, and 2021, respectively. **Note: Net loss and revenue figures are in U.S. dollars (converted from Hong Kong dollars) for fiscal year 2023, which ended March 31, 2023. (Note: Garden Stage Ltd. cut the size of its IPO by 40 percent to 2.0 million shares – down from 3.75 million shares – and raised the price range to $4.00 to $5.00 – up from an assumed IPO price of $4.00 – to raise $9.0 million, according to an F-1/A dated Sept. 5, 2023. Background: Garden Stage Ltd. filed its F-1 on June 30, 2023, in which it disclosed its IPO terms: 3.75 million shares at $4.00 to raise $15.0 million. The company submitted confidential IPO documents to the SEC on Dec. 13, 2022.) ".
Garden Stage Ltd. was founded in 2016 and has 16 employees. The company is located at Room 201, 2/F, China Insurance Group Building 141 Des Voeux Road Central Central, Hong Kong and can be reached via phone at +852 2688 6333 or on the web at https://www.iwinsec.com/.
Receive News & Ratings for Garden Stage Ltd. Daily - Enter your email address below to receive a concise daily summary of the latest news and analysts' ratings for Garden Stage Ltd. and related companies with MarketBeat.com's FREE daily email newsletter.