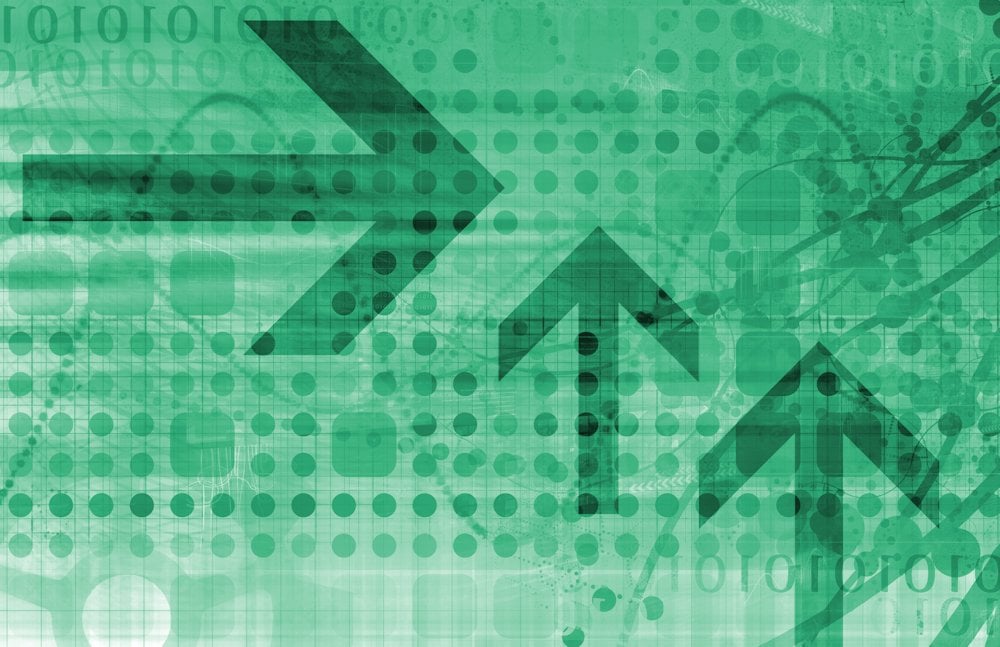 Elevai Labs, Inc. (ELAB) plans to raise $6 million in an initial public offering on Wednesday, November 22nd, IPO Scoop reports. The company will be issuing 1,500,000 shares at a price of $4.00 per share.
In the last year, Elevai Labs, Inc. generated $1 million in revenue and had a net loss of $3.5 million. The company has a market cap of $69.3 million.
Univest Securities acted as the underwriter for the IPO.
Elevai Labs, Inc. provided the following description of their company for its IPO: " We are a physician-dispensed skincare company with a focus on modernizing aesthetic skincare. We conduct research and development to advance innovative and science-driven topical skincare that complements the medical aesthetics industry. Upon our founding in 2020, we initiated our research and development phase for our current product formulations. Since 2022, we have principally employed a business-to-business model in which we produce and commercialize a new generation of topical skincare products that contain our proprietary stem cell-derived Elevai ExosomesTM designed to enhance the appearance of skin. (Incorporated in Delaware)  Our exosome manufacturing process from source to skin is known as 'Precision Regenerative Exosome Technology™' or 'PREx™'. PREx™ utilizes advanced patent-pending stem cell processing technology as part of our cohesive production process involving carefully controlled stem cell culture to produce stem cell derived factors that are featured in our topical exosome products. Specifically, as referenced herein "exosomes" are small membrane-bound vesicles that are released by cells that are involved in intercellular communication. They contain various types of biomolecules such as proteins, lipids, and nucleic acids, which can be transferred between cells and may modulate and support these natural cellular processes. Our proprietary PREx™ biotechnology process yields exosome lots from human umbilical cord-derived mesenchymal stem cells ("hUMSC") for our specialty physician-dispensed skincare products. hUMSC are adult stem cells that can differentiate into various cell types. hUMSCs can be isolated from the Wharton's Jelly portion of the umbilical cord and have shown therapeutic potential in various diseases such as osteoarthritis, myocardial infarction, and neurodegenerative diseases. Our products are comprised of topical cosmetic solutions to enhance the appearance of skin. Our products are not drug products or considered regenerative medicine, nor have any of our products received FDA approval. Our cosmetic products are not intended to prevent, treat or cure diseases or medical conditions. Moreover, our cosmetic products are not intended to be injected or delivered intravenously. Instead, our exosome-infused skincare products are topically applied to the skin to aid in the reduction of the appearance of a range of the most common cosmetic skin conditions, including the appearance of skin firmness, oxidative stress, photodamage, hyperpigmentation, and texture of soft tissue deficits, such as reducing the appearance of fine lines and wrinkles. We currently distribute our cosmetics products through two distinct channels, including a business-to-business sales channel where we sell our products directly within the United States and through our distribution sales channel where we sell our products directly to distributors with international or regional reach under exclusive and non-exclusive territorial agreements. We have employed a combination of both distribution channels via distribution agreements and directed business-to-business channels to optimize our sales reach and strategy. The term 'physician-dispensed' refers to a sales channel where cosmetics products are exclusively sold in physician clinics or medically directed businesses by licensed medical professionals or that have a medical professional on staff, such as medical spas. Our products are only available through a medically-directed business and are geared towards nourishing, protecting and supporting healthy looking skin. Such cosmetics products are highly sought after by consumers making them one of the fastest growing segments of the personal care market.1 Consumers turn to cosmetics to enhance the appearance of dull or aging skin and to brighten the skin by lessening the appearance of a myriad of aesthetics concerns such as unwanted pigmentation, acne, melasma and rosacea. They view these products as alternatives to medications and may try cosmetics products before using medicinal products. Physicians also value well designed topical skincare products formulated and manufactured with our biotechnology for their complementary aesthetic effects in conjunction with medications to improve skin appearance and to enhance the benefits of in-office procedures.  The skincare segment within the physician-dispensed market is projected to grow by a 9.9% CAGR to reach $12.8 billion by 2027 with the US physician-dispensed cosmetics market valued at $5.9 billion in 2020 alone.2 Outside the United States, the physician-dispensed skincare market varies by country due to cultural differences and regulatory requirements. Cultural desires for skin with lighter and more of an even pigmentation have created large and growing aesthetic skincare demands throughout Asia, particularly in Japan, China, Korea, and India. European and certain South American countries, such as Brazil, also present large skincare markets due to the complementary growth in cosmetic procedures and willingness on the part of their consumers to spend discretionary income on aesthetic enhancements. The global physician-dispensed cosmeceuticals market size was valued at $16.52 billion in 2020 and is projected to reach $35.33 billion by 2028, growing at a CAGR of 9.8% from 2021 to 2028.3 Our products rely on Elevai ExosomesTM that are derived from, ethically sourced and thoroughly tested, human umbilical mesenchymal stem cells ("hUMSCs") originating from umbilical cord tissue. We purchase our hUMSCs from third parties that source umbilical tissue from consenting donors and are manufactured under current Good Manufacturing Practices ("cGMP") conditions. We infuse our product lines with exosomes derived from these hUMSCs which are replete with growth factors. Our cosmetic topical products do not contain any living cells but do include our Elevai ExosomesTM. Our products and their safety are regulated by the FDA; however our products and all cosmetics generally do not require FDA approval before being sold. Nonetheless, the FDA may pursue enforcement action against products on the market that are not in compliance with applicable laws. See "Regulations" for more information. We have integrated the use of stem cell exosomes into our initial product line: our Elevai Post Treatment E-Series™. The E-Series™ is comprised of two post-skincare procedure products that target the face and neck and upper chest regions. Our products include Empower™ and Enfinity™ serums, which are sold exclusively through our business-to-business model channel and via our distribution agreements channel. Empower™ is our after-treatment topical product that supports the appearance of healthy skin and promotes an even toned complexion. Empower™ serum is a concentrated serum, designed specifically for application post ablative procedures and treatments such as energy device treatments, mid-depth chemical peels, micro needling or injectables. Enfinity™ is our continuing care product that we recommend for daily use. Our Enfinity™ daily serum is a stable serum for at-home daily use that contains a blend of Elevai ExosomesTM combined with complementary stem cell growth factors. This daily product contains complimentary skincare ingredients available to support the appearance of healthy skin. including Elevai ExosomesTM, vitamin C, hyaluronic acid and copper peptides. Our exosome-based products, Enfinity™ are designed to remain shelf stable, are subject to minimal degradation over time when used and stored as directed, and do not require freezing or reconstitution prior to each use. The market for medical aesthetic skincare products is highly competitive, and we expect the intensity of competition to increase in the future. Our principal competitors are large well-established companies in the fields of pharmaceuticals, cosmetics, medical devices and health care. Our largest direct competitors in the physician-dispensed cosmetic skincare market, inclusive of both distribution and business-to-business market channels for our medical aesthetics cosmetics products, include SkinCeuticals, a division of L'OrĂ©al S.A.; Skinbetter Science LLC, a division of L'OrĂ©al S.A.; SkinMedica, Inc., a division of Allergan, Inc.; ZO Skin Health, 51% owned by BlackStone; PCA Skin (and) EltaMD, each a division of Colgate-Palmolive; Dermalogica (and) Murad, each a division of Unilever, and Alastin Skincare, a division of Galderma. Our competitors strictly in the business-to-business channels for medical aesthetics skincare products include The Beauty Company (Nasdaq:SKIN), Waldencast (Nasdaq:WALD), Inmode (Nasdaq: INMD), Evolus (Nasdaq: EOLS), Revance (Nasdaq: RVNC), and Cynosure. *Note: Net loss and revenue are for the 12 months that ended June 30, 2023. (Elevai Labs, Inc. filed an S-1 dated Sept. 28, 2023, and disclosed the terms for its IPO: 1.5 million shares at the assumed IPO price of $4.00 to raise $6.0 million. The assumed IPO price is the low end of the IPO's price range of $4.00 to $6.00.) ".
Elevai Labs, Inc. was founded in 2020 and has 16 employees. The company is located at 120 Newport Center Dr. #250 Newport Beach, CA. 92660 and can be reached via phone at (866)-794-4940 or on the web at https://elevailabs.com/.
Receive News & Ratings for Elevai Labs Inc. Daily - Enter your email address below to receive a concise daily summary of the latest news and analysts' ratings for Elevai Labs Inc. and related companies with MarketBeat.com's FREE daily email newsletter.