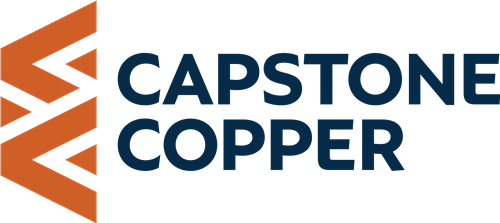 Capstone Copper Corp. (OTCMKTS:CSCCF – Get Free Report) traded up 3% on Monday . The stock traded as high as C$3.80 and last traded at C$3.72. 78,004 shares traded hands during mid-day trading, an increase of 1% from the average session volume of 77,244 shares. The stock had previously closed at C$3.61.
Capstone Copper Price Performance
The firm has a 50-day moving average of C$3.81 and a 200 day moving average of C$4.28.
Capstone Copper Company Profile
Capstone Copper Corp. operates as a copper mining company in the United States, Chile, and Mexico. The company explores for copper, silver, zinc, and other metals. It owns interests in the Pinto Valley copper mine located in Arizona, the United States; Mantos Blancos copper-silver mine located in the Antofagasta region, Chile; Mantoverde coppergold mine located in the Atacama region, Chile; and Cozamin copper-silver mine located in Zacatecas, Mexico.
Further Reading
Receive News & Ratings for Capstone Copper Daily - Enter your email address below to receive a concise daily summary of the latest news and analysts' ratings for Capstone Copper and related companies with MarketBeat.com's FREE daily email newsletter.