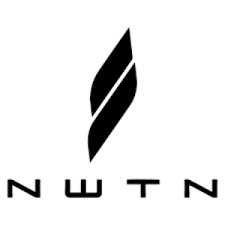 NWTN Inc. (NASDAQ:NWTNW – Get Free Report)'s share price traded down 3.6% on Monday . The stock traded as low as $0.16 and last traded at $0.16. 6,212 shares were traded during mid-day trading, a decline of 89% from the average session volume of 55,883 shares. The stock had previously closed at $0.17.
NWTN Stock Down 3.6 %
The stock has a 50-day simple moving average of $0.21 and a 200 day simple moving average of $0.26.
Institutional Trading of NWTN
Institutional investors have recently added to or reduced their stakes in the stock. Jefferies Financial Group Inc. purchased a new stake in NWTN during the fourth quarter worth about $1,156,000. Ionic Capital Management LLC increased its position in shares of NWTN by 60.2% during the second quarter. Ionic Capital Management LLC now owns 691,360 shares of the company's stock worth $200,000 after acquiring an additional 259,756 shares during the period. HRT Financial LP acquired a new position in NWTN during the 4th quarter worth $45,000. Finally, Walleye Capital LLC increased its holdings in NWTN by 151.7% during the 2nd quarter. Walleye Capital LLC now owns 146,897 shares of the company's stock worth $43,000 after purchasing an additional 88,544 shares during the period.
NWTN Company Profile
(
Get Free Report
)
ICONIQ Holding Limited operates as a green mobility technology company which defines the smart passenger vehicle ("SPV") as a vehicle concept emphasizing AI technologies, autonomous driving, IoT connectivity, and a personalized passenger experience. The company's core technology advantages are characterized by modular pure electric platforms, digital on-board connectivity systems, continuously upgraded electric and electronic architectures, and autonomous driving technology.
See Also
Receive News & Ratings for NWTN Daily - Enter your email address below to receive a concise daily summary of the latest news and analysts' ratings for NWTN and related companies with MarketBeat.com's FREE daily email newsletter.