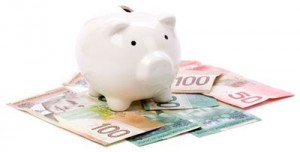 The Canadian government has been very sensible in its regulation of the pay day loan industry. Now other countries, like the UK, are holding Canada out as a shining example of how to get it right when it comes to regulating this industry.
One of Canada's main controls is that it has an active trade body for pay day loan lenders. This trade body, the Canadian Pay Day Loan Association, has in place a Code of Best Business Practices which all members must strictly comply with. Large instant credit lenders such as Wonga.ca will be a member of the Canadian Pay Day Loan Association and thus have to comply with its Code. This brings with it benefits to those using their lending services. The Code is clear and includes the following protections for the borrower:
There will be no roll overs – it is not permitted (unless allowed by law) to extend an outstanding payday loan for a fee or advance a new payday loan to pay out an existing payday loan. This rule clearly prevents borrowers becoming trapped in an endless cycle of debt – a criticism often cited against the industry.
Default charges – There is a cap set by the Association on the amount of penalty fees and/or returned item fees. At present interest on each $100 of a payday loan in default cannot not exceed $0.90 per week for the first thirteen weeks and $0.50 per week thereafter or such lesser amount that is permitted by law. Similarly this stops debt mounting for the borrower and gives them an opportunity to catch up and pay off any defaults in its borrowing.
Collection –  The collection of borrowers' accounts must be done in a fair, lawful and professional manner. Criminal action must not be threatened nor are other forms of intimidation or harassment to collect outstanding amounts to be used. This obviously will protect a borrower from unpleasant and intimidating collection practices.
Cancelling – The Association demands that a customer is to have the right to cancel a payday loan at no cost on or before the close of the following business day or such longer period required by any applicable law. This means borrowers can change their mind, within a short period of time and go back to the position they were in before they agreed to the loan. These periods however are obviously short.
Importantly a member must also use plain language in their documentation and needs to disclose its fees, costs and interest in a clear manner. It must also prominently indicate the high-cost nature of the payday loan on all loan documentation. This will ensure that a borrower knows exactly what they are signing up for and will also ensure that even those who are not financially savvy have a chance to understand that a pay day loan might not be for them.
Finally, the association will also investigate and take any appropriate and necessary action to resolve customer complaints if they are not resolved with the lender themselves.  This is vital as it gives the Association its "teeth".
You can find out more about these consumer protections on the Canadian Pay Day Loan Association's website.