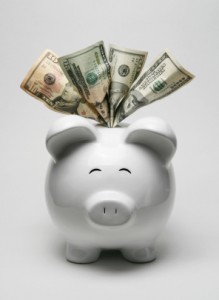 Many sports fans are unceasingly loyal to their team and aren't afraid to show it. Whether a team has just brought honor to a city with a national championship or is in the midst of what could politely be described as a slump, fans will still don their jerseys, scream at the TV, and even buy tickets to cheer on their team in person. It's not so much about the winning and losing; it's about the energy, the sense of history, and what exactly it means to each individual fan to connect to their favorite team or player.
Admittedly, car insurance doesn't stir the same passion as cheering on a team to victory, but it is important, not to mention a legal requirement in most states. Have you ever found yourself wondering whether you're actually reaping any benefits by sticking with the same insurance carrier over an extended period of time? It's well worth considering how you may benefit from some longevity when it comes to any given insurance policy, or whether it could be a better option to jump ship and take advantage of the rates that many carriers prominently advertise for new enrollment.
New, or Too Good to be True?
If you've spent any time in front of a computer or TV screen, you've undoubtedly seen the flashy advertisements enticing customers to make the switch to a new insurance company. According to Nasdaq, policyholders should actively compare at least three insurance companies before deciding whether to stick with their current car insurance policy or switch it up. It's important not to fall into the trap of assuming that all car insurance policies must be generally equal in any given area, and to collect airtight quotes that reflect what you would actually pay with a new company.
Do you remember watching infomercials and feeling the subtle pull of all the different offers the presenters threw at you in a short amount of time? "But wait, there's more!" That's fine for buying an As-Seen-on-TV blender, but the best auto insurance policies will come from a transparent comparison between options, independent of any new customer gimmicks.
Loyalty Rewards Examples
Just as you've probably heard of tempting reasons to switch insurance companies, you've also noticed how much many carriers like to emphasize their loyalty rewards programs. For example, customers can continually move up through Progressive's Loyalty Rewards Program to eventually earn rewards like Accident Forgiveness. American Family Insurance will be re-launching a new version of their DreamKeepRewards program in early 2017. The list goes on and on, and includes most major carriers. According to DMV.org, most companies offer auto insurance renewal discounts in the form of knocking a percentage off of your premium or a flat-fee discount.
Look Out for Price Optimization
While the thought of enrolling, sitting back, and letting your car insurance policy renew indefinitely while you rack up loyalty perks sounds great, it's not nearly that simple. Though it seems counterintuitive, sticking with the same carrier over time can actually make insurance more expensive for loyal policyholders.
This is thanks to a process known as price optimization in which insurance companies use complex customer data to determine how a consumer responds to price increases. Knowing whether someone is a shopper or not by nature may lead companies to adjust premiums accordingly. Insurance carriers could raise rates more than the amount of the loyalty discount, leaving a customer with higher premiums despite how long they've stayed with the company. Policyholders should combat price optimization by shopping around, asking questions, and keeping a close eye on changes in their premiums over time.
As Robert Hartwig of the Insurance Information Institute said in the aforementioned NPR interview: "If an individual is unhappy with their insurer for any reason, they should shop."