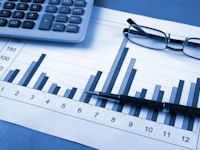 In the past few years, the financial services sector has seen rapid changes. For instance, mobile phones are now playing a greater role in the buying of goods and services. Also, people would rather use online banking services than visit a banking hall.
Furthermore, social media has changed how financial institutions interact with and market their services to clients. And as the world around them changes, institutions, such as banks, must do too. But perhaps the most important change they must make is in marketing. Here is a breakdown of marketing trends that will revolutionize the world of banking in 2017.
1. Insight-Driven Marketing
Banks have more access to consumer data than most industries. In their hands are a customer's transaction history, financial behavior, and demographic data. When analyzed, this data can provide valuable insights on how to market a bank's services to its consumers.
However, for the longest time, banks have failed to use this data to their advantage. In fact, the financial sector has lagged behind other industries in insight-driven marketing. This is surprising, considering it has the resources needed to conduct consumer insight research, but banks are now waking up to the benefits of consumer insight and are ranking it higher on their list of priorities.
2. Integration of Mobile Platforms
Unlike in the past, mobile phones are no longer mere communication tools. Today, people are increasingly using them to bank or shop online. And to take advantage of this new trend, banks are including the mobile platform in their marketing plans.
According to Daniel Newman of Forbes, this means optimizing their websites for mobile use, making mobile apps, and targeting mobile phone users in marketing campaigns. And as more people migrate to mobile platforms in 2017, banks will also do the same.
3. Social Media Marketing
After mobile phones, social media marketing is the second biggest trend to watch out for in 2017 and more banks are relying on NYC SEO agencies to boost their social media marketing efforts. And you only need to look at the numbers to see why. According to a 2016 Pew Research report, 79 percent of adult internet users used Facebook. The report also revealed that in the US, this figure stood at 68 percent.
As a result of its large user base, Facebook is the financial marketer's network of choice. But, their attraction to this network is not limited to the number of users alone. It has a built-in ad system that allows marketers to target a specific audience in their campaigns. In addition to Facebook, other networks like Twitter, Snapchat, and Instagram are also becoming popular.
4. Customer Journey Awareness
Financial marketers are now mapping the purchase journey of customers. This means knowing how, when, and where a client accesses financial services. It also means knowing what they are thinking when they make financial decisions. Only by mapping a customer's financial journey can a marketer know how to market services to them and increase their user-experience.
Financial institutions can no longer rely on old marketing techniques to get their message across to clients. If they don't innovate, they will lose out.