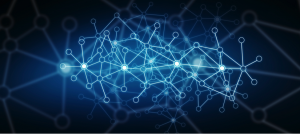 Bitcoin is now trading in record territory. The cryptocurrency continues to defy gravity, even as financial analysts warn of a hyper-inflated market and 'bubble-like' conditions. After breaching the critical ceiling (resistance level) of $5,000, Bitcoin was trading around $5,231 per unit on Thursday 12, October. Such gains in financial instruments are unprecedented, yet Bitcoin continues to show its steel as other financial assets falter. For the most part, lay investors are perplexed by BTCs sensational performance. From a cursory perspective, the cryptocurrency is not regulated by central banks, and is not beholden to any government.
Blockchain Technology is All the Rage
It is an intangible asset that is not backed by gold, platinum or any fiat currency. But what Bitcoin and other cryptocurrencies have is a winning formula: Blockchain technology. The fundamentals of blockchain are capable of revolutionizing online payments and transactions in ways never thought possible. For starters, blockchain is fully decentralized and allows for cost-effective transactions at the click of a button. The algorithmic code that governs blockchain is unique: it is completely decentralized and there are no single nodes of failure. All transactions are posted on an open network for all traders to see.
MoneyJournals Senior Analyst Luis Aureliano believes that traders should not discount the importance of Bitcoin in their financial portfolios. 'We are seeing increasing levels of BTC and Altcoin trading across the board. Many traders are starting to diversify their portfolios to include an ever-increasing range of assets from stocks, bonds, currencies, commodities and indices. Now, digital currency trading is growing in popularity too. Many folks are taking notice of Bitcoin, Litecoin, Ethereum, Dogecoin and DASH. In an effort to protect against market volatility, it's important not to place all your proverbial eggs in one basket. It's better to buy on the dip, but strategists foresee BTC prices rising significantly in the future.'
Will Goldman Sachs Create a Bitcoin Desk?
For the year-to-date, Bitcoin is currently up some 420%. That appreciation has raised the price from $997 per unit to its current level. Perhaps the reason for the sudden turnaround, is China's perspective on banning BTC and ICOs. The official Chinese news agency, Xinhua reported recently that China would not ban Bitcoin trading, but instead seek to fully regulate it and issue licenses to Bitcoin trading companies. The Chinese government is looking to maintain strict controls on all aspects of cryptocurrency trading. This includes stringent record-keeping (real names, limitations on big transactions etcetera). After BTCUSD, the BTCCNY currency pair is the most traded of the cryptocurrencies. If reports are to be believed, leading financial services enterprise Goldman Sachs may allow a Bitcoin desk to start operating.
Bitcoin Trading Experts Forecast Strong Growth Trends
Various analysts are cautiously optimistic that the price of Bitcoin will continue rising as high as $6,000 before the year's end. However, there are some blockchain technology issues pertaining to SegWit2x which remain unresolved. This may cause the price to whipsaw in coming months. The price movements in Bitcoin have an impact on other cryptocurrencies like Bitcoin Cash, Ethereum, Ethereum Classic, Litecoin, Ripple, and DASH. Movements in these Altcoin currencies have fluctuated with Bitcoin's rapid appreciation. For example, ETH was trading around $305 per unit (up 2%), while BCC was trading around $320 per unit. The current trends are indeed positive for digital currency. Despite the sharp volatility in trading activity, Bitcoin and related currencies are trending bullish. For investors and traders, these are positive signs.