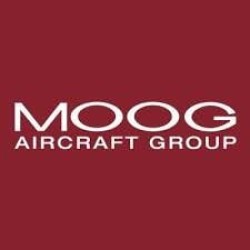 Moog (NYSE:MOG.A) was downgraded by research analysts at Credit Suisse Group from a "neutral" rating to an "underperform" rating in a research note issued to investors on Friday.
Several other research analysts also recently issued reports on the stock. Zacks Investment Research downgraded shares of Moog from a "buy" rating to a "hold" rating in a report on Friday, January 5th. Cowen reiterated a "hold" rating on shares of Moog in a report on Friday, November 3rd. ValuEngine upgraded shares of Moog from a "hold" rating to a "buy" rating in a report on Sunday, December 31st. Finally, SunTrust Banks reiterated a "hold" rating and set a $87.00 price target on shares of Moog in a report on Friday, November 3rd. One research analyst has rated the stock with a sell rating, two have given a hold rating and two have issued a buy rating to the stock. Moog has an average rating of "Hold" and an average target price of $87.67.
Shares of Moog (MOG.A) traded down $1.52 on Friday, reaching $88.78. 97,379 shares of the company's stock traded hands, compared to its average volume of 121,164. Moog has a 1-year low of $60.28 and a 1-year high of $91.29. The firm has a market capitalization of $3,170.00, a P/E ratio of 22.76 and a beta of 1.82. The company has a current ratio of 2.58, a quick ratio of 1.81 and a debt-to-equity ratio of 0.79.
WARNING: "Credit Suisse Group Downgrades Moog (MOG.A) to Underperform" was posted by American Banking News and is owned by of American Banking News. If you are reading this piece on another site, it was illegally stolen and republished in violation of international trademark & copyright legislation. The original version of this piece can be viewed at https://www.americanbankingnews.com/2018/01/13/credit-suisse-group-downgrades-moog-mog-a-to-underperform.html.
Moog Company Profile
Moog Inc is a designer, manufacturer and integrator of precision motion and fluid controls and systems for a range of applications in aerospace and defense and industrial markets. The Company has five segments: Aircraft Controls, Space and Defense Controls, Industrial Systems, Components and Medical Devices.