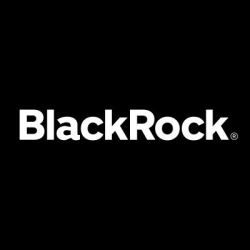 BlackBerry (NYSE:BB) had its price objective upped by analysts at Macquarie from $14.50 to $15.50 in a research report issued on Tuesday. The firm presently has an "outperform" rating on the stock. Macquarie's target price indicates a potential upside of 13.55% from the company's previous close.
A number of other analysts have also recently commented on BB. Vetr cut BlackBerry from a "strong-buy" rating to a "buy" rating and set a $10.20 price target for the company. in a research report on Tuesday, September 26th. Zacks Investment Research cut BlackBerry from a "buy" rating to a "hold" rating in a research report on Friday. BMO Capital Markets reaffirmed a "hold" rating and set a $10.00 price target on shares of BlackBerry in a research report on Friday, September 29th. Canaccord Genuity reaffirmed a "hold" rating and set a $10.00 price target on shares of BlackBerry in a research report on Monday, October 2nd. Finally, Royal Bank of Canada lifted their price target on BlackBerry from $10.50 to $11.00 and gave the stock a "sector perform" rating in a research report on Thursday, December 21st. Five investment analysts have rated the stock with a sell rating, eight have given a hold rating and five have given a buy rating to the company. The company currently has an average rating of "Hold" and an average price target of $10.84.
Shares of BlackBerry (NYSE BB) traded up $0.20 on Tuesday, reaching $13.65. The company's stock had a trading volume of 6,310,800 shares, compared to its average volume of 12,718,533. BlackBerry has a 12 month low of $6.65 and a 12 month high of $14.55. The company has a current ratio of 4.26, a quick ratio of 4.26 and a debt-to-equity ratio of 0.33. The firm has a market cap of $7,940.00, a PE ratio of 20.68 and a beta of 1.09.
BlackBerry (NYSE:BB) last issued its quarterly earnings results on Wednesday, December 20th. The company reported ($0.52) EPS for the quarter, missing the Zacks' consensus estimate of ($0.03) by ($0.49). BlackBerry had a return on equity of 3.70% and a net margin of 37.36%. The firm had revenue of $235.00 million for the quarter, compared to analyst estimates of $216.70 million. During the same period in the prior year, the firm posted $0.02 EPS. The business's revenue was down 21.9% compared to the same quarter last year. equities research analysts predict that BlackBerry will post -0.02 EPS for the current fiscal year.
COPYRIGHT VIOLATION NOTICE: "Macquarie Boosts BlackBerry (BB) Price Target to $15.50" was originally published by American Banking News and is owned by of American Banking News. If you are accessing this report on another publication, it was illegally stolen and republished in violation of United States and international trademark and copyright legislation. The correct version of this report can be viewed at https://www.americanbankingnews.com/2018/01/16/macquarie-boosts-blackberry-bb-price-target-to-15-50.html.
BlackBerry Company Profile
BlackBerry Limited (BlackBerry) provides mobile communications solutions. The Company is engaged in the sale of smartphones and enterprise software and services. The Company's products and services include Enterprise Solutions and Services, Devices, BlackBerry Technology Solutions and Messaging. It is engaged in providing enterprise mobility management (EMM) and mobile security, and offers a portfolio of enterprise software solutions and services that can be deployed across a range of ecosystems and devices, including BlackBerry Enterprise Service (BES) 12 and Good Platforms, BES12 Cloud, enterprise file-sync-and-share (EFSS), SecuSUITE for Enterprise, Enhanced subscriber identity module (SIM)-Based Licensing (ESBL), WorkLife by BlackBerry solution and Professional Cybersecurity Services.