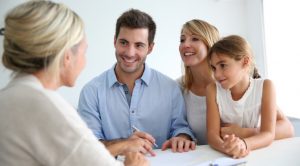 You've done your product research. You've picked out what you want and added the items to your cart. You've even entered your preliminary personal and financial details, but your cursor is hovering above the "Confirm Purchase" button. What's holding you back? It could be a little thing called purchase anxiety.
Luckily, there are ways to help customers overcome purchase anxiety so they convert instead of bailing out before completing the sale. Here are four suggestions meant to help boost customer confidence and drive online sales.
Provide Plenty of Product Info
The holidays are coming up, which means many people are trying to buy gifts for family members, friends and coworkers. In a lot of cases though, fear of getting something in the wrong size or color is fueling purchase anxiety. Even when consumers buy something for themselves, they need reason to hope and assume the product turns out in real life like it appears online.
This is why it's incredibly important to fill out every product listing in your catalogue with unique copy, features and specifications. If you're trying to sell electronics, consumers will want to know about the manufacturer, compatibility, capabilities and warranty. Clothing retailers should include sizing, measurements, color variations, care instructions and more. The more information you provide, the more confidence you'll instill in potential buyers.
Display Customer Reviews and Testimonials
Well over half (61 percent) of online shoppers read other customers' reviews before reaching a purchase decision. These are much more than an optional extra; they're powerful social proof many shoppers need to commit to making a purchase from an online company. Leaving a space for honest customer reviews in a central location is a start, but you can even go one step farther and solicit these reviews with a helpful email invitation following order fulfillment.
Pay Special Attention to Cybersecurity
Customers need to trust you're going to keep their names, addresses, credit card numbers and sign-in credentials safe, otherwise they'll be wary of making a purchase from your website. One way to avoid joining the one in three online retailers who have already lost revenue following a cyberattack is to ensure your payment gateway is PCI-compliant to meet and surpass modern cybersecurity standards. You can also ask accountholders to sign in using multi-factor authentication to reduce the risk of data breach.
The next step is to pass on this confidence to customers by building credibility with trust badges displayed at the point of checkout. Something as simple as an anti-virus badge can ease customers' purchase anxiety because it legitimizes your website's security efforts.
Publicize Your Return Policy
While customers hope they like their purchases enough to avoid returning them, knowing they can return them in an affordable manner can make or break a sale. Your online store should have a landing page solely dedicated to explaining your return policy in detail—including how much it costs, time parameters and more.
The best-case scenario is often offering free returns within a generous window, like 30 days. If customers know they can always ship something back if it doesn't meet their expectations, they're more likely to go through with the purchase. Less hassle, more appeal.
However, although offering customers the option of simple returns is a must, you want to reduce the number of returns for your bottom line. How? Ramping up your product listings to include every bit of vital information and photographs from different angles will help users make a more informed choice to begin with, cutting down the number of costly returns.
Long story short: If you can help site visitors overcome purchase anxiety, your online store will reap the benefits in the form of increased conversions and happier customers.