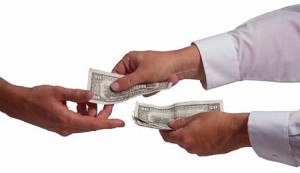 If there's a word out there that can describe the Grand National is thrill, since it's a race that combines a long horse race (lasts about eight minutes) with jumping fences. The last 200 to 300 yards gets everybody out of their seats, because the jockeys try to get all out of the horse, sometimes quite weary for the great effort. This race festival is truly a British institution, since it started in 1839 in the racecourse Aintree, which has hosted the ever since, situated approximately six miles outside of Liverpool. Over the years called it one of the most random competitions in the world, since it doesn't´t matter if the winning horse is three or four bodies from its chaser, a single mistake in the last fences and it´s all over.
Of course luck isn´t the only variable involved in this race, scheduled to start 5.15 pm on Saturday 8th of April. To make this a fair event, the best horses get handicap. This system is way simpler than it sound, because it was designed to make the race as close as it can. The better horses carry the most weight, while the outsiders carry the least (you can hit a real big score if you bet on them). Each horse has its OR (Official Rating), data that will largely set the amount of weight it will carry. You can check here your guide to Grand National Opening Day 2017 and test your luck.
In terms of pointers to bet, there´s a few horses that are pointed out as "favorites" by the expert bookies of this race. The horse Cause of Causes carries a weight of 10-8 and is the double winner of the Cheltenham Festival, and promises a lot for this Grand National. In other hand we have The Last Samuri, a horse that ended second on the last edition of the race, and carries a weight of 11-5. Vieux Lion Rouge is another horse that everybody is looking at, because it ran a few incredible races for a young horse (it´s only 8 years old), ending 7th in the last season.